Asian shares extended losses on Thursday after Wall Street showed its worst monthly performance in two years as hawkish notes from Federal Reserve Chairman Jerome Powell weighed on the broader risk asset markets.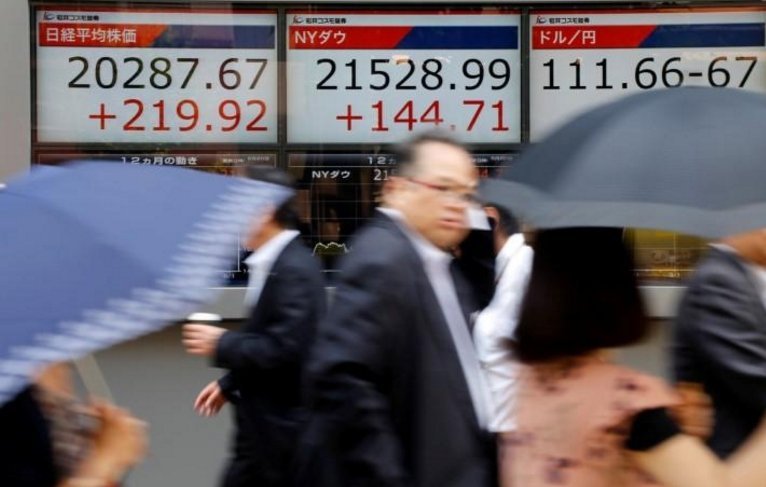 Photo: Reuters
MSCI's broadest index of Asia-Pacific shares lost 0.5 percent, on track for its third session of decline. Japan's Nikkei dropped 1.4 percent in afternoon trading.
Australian shares slid 0.7 percent, South Korea's KOSPI slumped 1.2 percent.
Hong Kong's Hang Seng Index sank 0.5 percent.
Investors shifted their attention to Mr. Powell testimony before the Senate Banking Committee on Thursday.