Asian shares were stable on Tuesday as traders took a pause after the previous session's rally, although strong Wall Street's performance buoyed markets as focus turned to main economic fundamentals, away from trade worries.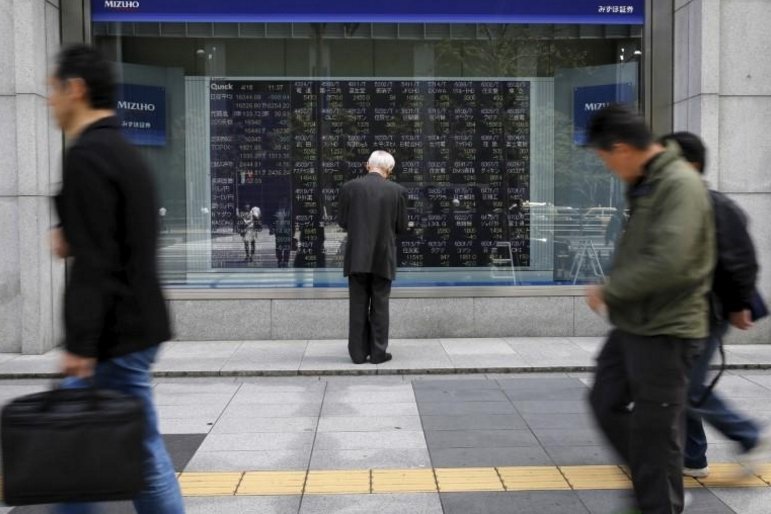 Photo: Reuters
MSCI's broadest index of Asia-Pacific shares was virtually unchanged after rising 1.4 percent on Monday.
Japan's Nikkei edged 0.2 percent higher while South Korea's KOSPI slipped 0.1 percent.
Hong Kong's Hang Seng was up 0.15 percent and the Shanghai Composite Index added 0.25 percent after fresh figures showed China's services sector rose at a moderate pace in May.
Australia's S&P/ASX 200 Index dropped 0.4 percent.
U.S. three major indexes gained overnight, supported by a rally in tech stocks, boosting the Nasdaq to a record closing peak.