Asian shares gained on Tuesday following continued records in the U.S. MSCI's broadest index of Asia-Pacific shares leaped 0.9 percent to a fresh record high.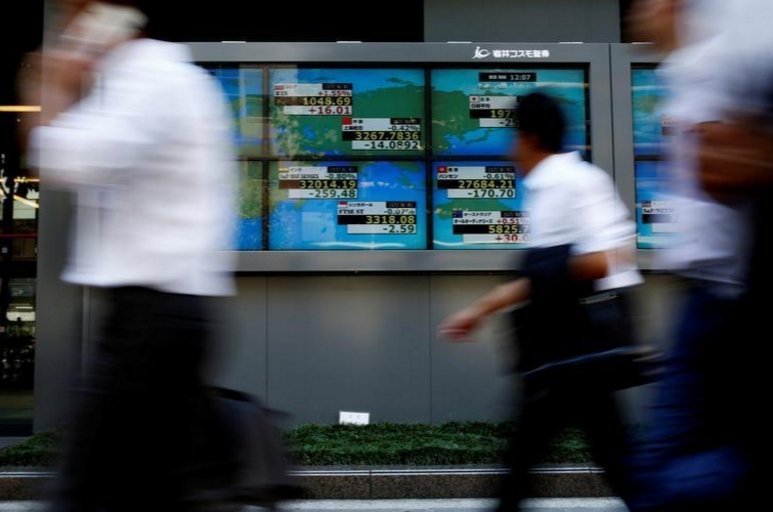 Photo: Reuters
Japan's Nikkei jumped to a 26-year top, Hong Kong's Hang Sang touched a record peak and Singapore .STI scaled a 10-year high.
Australia's S&P/ASX 200 advanced 0.75 percent and South Korea's KOSPI soared 1.4 percent.
Wall Street climbed to all-time top overnight.