Asian stocks struggled to keep a global recovery alive on Tuesday after U.S. President Donald Trump confirmed he intends to move ahead with raising tariffs on $200 billion in Chinese imports to 25 percent, hurting sentiment.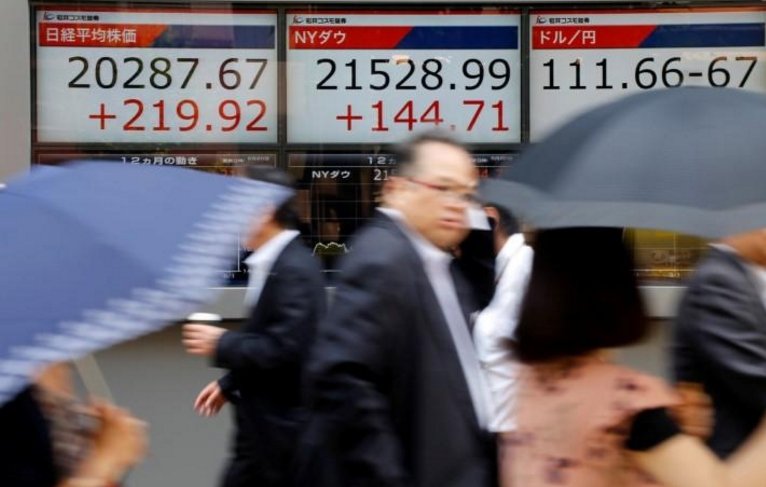 Photo: Reuters
MSCI's broadest index of Asia-Pacific shares ticked up 0.2 percent. Japan's Nikkei added 0.1 percent, reversing early gains.
Hong Kong's Hang Seng Index was 0.1 percent higher and Chinese Shanghai Composite surged 0.4 percent.
On Wall Street, the Dow closed up 1.46 percent overnight, while the S&P 500 climbed 1.55 percent and the Nasdaq jumped 2.06 percent.
In oil markets, U.S. WTI crude futures slid 9 cents to $51.54 per barrel, while Brent futures edged up 3 cents to $60.51.