Asian stocks traded mixed on Thursday after the White House predicted that the death toll from coronavirus in the U.S. could reach 240,000. Investors are running into safe harbors and namely, dollars and bonds, waiting for unemployment data release and continuing to assess the impact of the infection cases.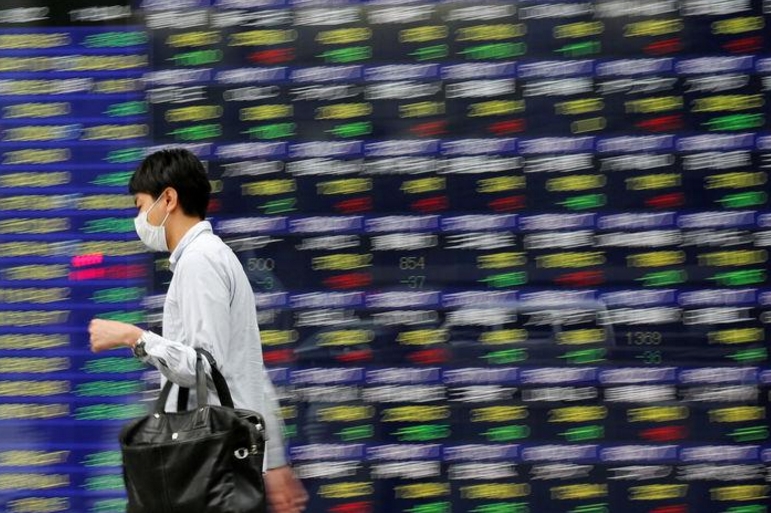 Photo: Reuters
The broadest Asia-Pacific MSCI Index excluding Japan descended by 2.02 percent, to 134,06. Japanese Nikkei extended Wednesday's drop by another 1.27 percent decrease, to 17,837. Investors are starting worrying that stocks may retest last month lows.
Markets in Hong Kong, Sydney, Shanghai and Seoul advanced with futures on the S&P 500 jumping after Wall Street's 4 percent tumble.
Recall, on Wednesday, the U.S. President, speaking at the White House in front of reporters, said that the country will have difficult days.
Trump initially downplayed the severity of the virus, but now White House medical experts predict that even if Americans follow the unprecedented order of staying at home, between 100 and 240 thousand people can die from a spreading infection.
The World Health Organization predicts the total number of cases at 1 million, and the number of deaths in the next few days will reach 50,000.
The Australian benchmark ASX 200 decreased by 1.98 percent, to 5,154, driven by a drop in the banking sector after the Central Bank of New Zealand ordered suspension of bank dividends, damaging Austrian banks that own most of New Zealand's major lenders.
Softbank in Japan gained 2.94 percent, Sony and KDDI also grew by 1.38 and 1.31 percent respectively. Honda Motor, Nissan declined by 3.29 percent and 4.47 percent respectively.
Source: Marketwatch, Reuters, Tradingeconomics