Asian shares gained on Thursday after Wall Street advanced despite strong U.S. inflation data, which could lead to more aggressive Fed's monetary policy this year.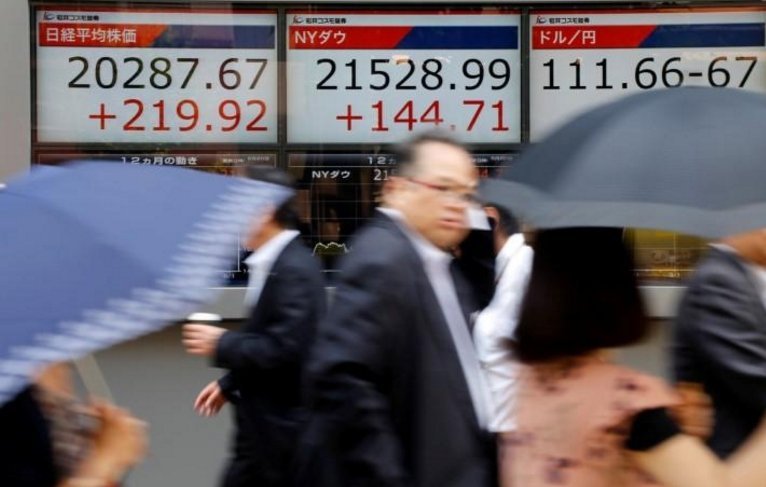 Photo: Reuters
MSCI's broadest index of Asia-Pacific shares leaped 1.3 percent.
Japan's Nikkei climbed 1.5 percent after three straight days of decline that took it to a four-month trough in the previous session.
Australia's S&P/ASX 200 Index edged up 1.15 percent and South Korea's KOSPI rose 1.1 percent.
Hong Kong's Hang Seng Index soared 2 percent.
Wall Street crept up on Wednesday, with the Dow up 1 percent and the S&P 500 increasing 1.34 percent despite stronger-than-expected inflation figures.