Asian shares logged moderate gains on Monday, reversing last week's slump, though sliding crude prices fueled concerns about a glooming outlook for the global economy.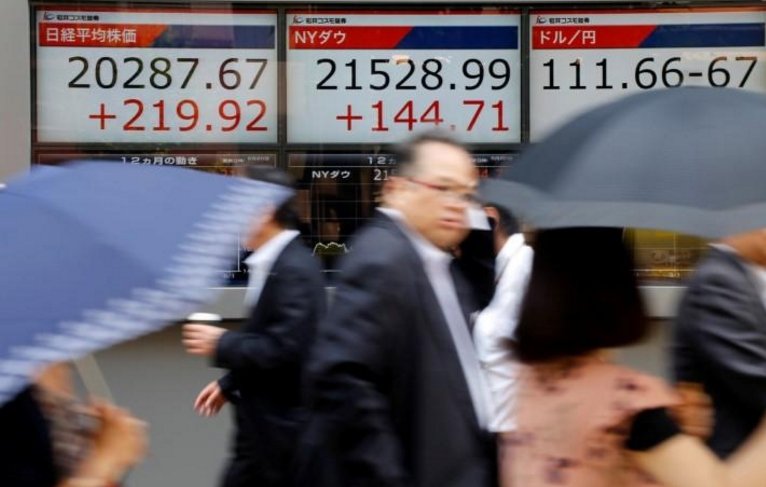 Photo: Reuters
MSCI's broadest index of Asia-Pacific shares inched up 0.7 percent, while Japan's Nikkei jumped 0.8 percent.
In mainland China, the Shanghai composite index rose 0.3 percent, while the Hang Seng Index climbed 1.7 percent. South Korea's Kospi gained 1 percent and Australia's ASX 200 slipped 0.6 percent.
U.S. stock markets suffered another volatile session on Friday, when the benchmark S&P 500 touched its lowest level in more than six months as the energy sector took a beating amid the oil decline.
Oil prices hovered not far off their lowest levels since October last year, having dipped 8 percent on Friday for the largest weekly declines in almost three years as increasing U.S. output triggered fears of a supply glut.