The early trading in Asia-Pacific region ticked up the optimistic border as a result of 3-d day extension of the U.S. - China trade negotiations. The Hong Kong and South Korea stocks grew 2 percent, Nikkei showed more than 1 percent progress.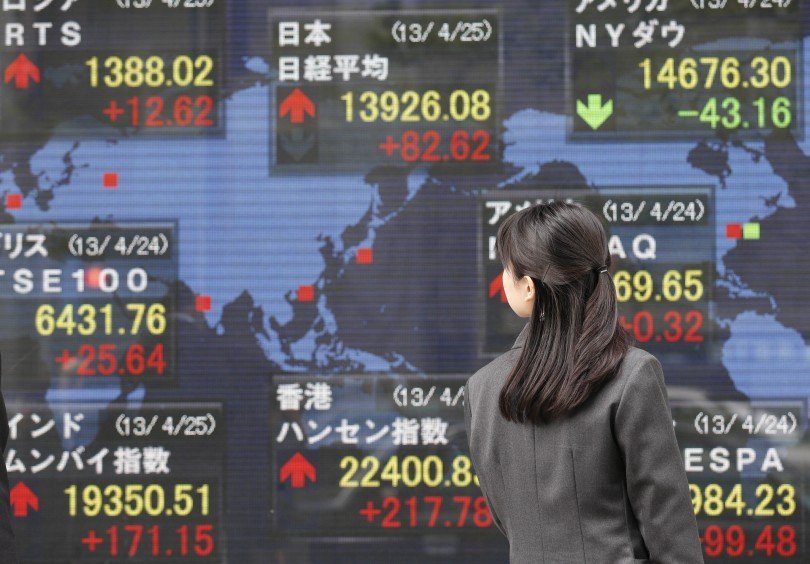 Photo: Reuters
The Japanese Nikkei's 1.4 percent boost due to Nintendo's 3 percent jumping and the whole 5 percent increase of the Sapporo Holdings. Nippon Steel ticked 1.7 percent upswing.
Hong Kong's Hang Seng added 2.4 percent. The Apple component makers jumped 6.29 percent and Sunny Optical Technology rose 2.43 percent after the Apple's announcement about the 10 percent reduction of iPhone production. Geely Automotive also surged the whole 8.61 percent.
The Chinese Shanghai Composite and Shenzhen Composite added 1.5 percent each.
South Korea's Kospi gained 2 percent. Companies that came out ahead with upsurge: Samsung's 3.94 percent, LG Electronics' 2.10 percent and Posco's nearly 5 percent.
So, the optimistic line is not over. Australian ASX 200 soared nearly 1 percent, as a reaction to marathon of rising oil prices by such energy stocks as Beach Energy (plus 5.17 percent) and Woodside Petroleum (plus 2.25 percent). Singapore's benchmark grew 1 percent.