Asian stocks attempted to recover on Friday, trying to obtain their first gains in two weeks, though the region was still on track for large weekly losses.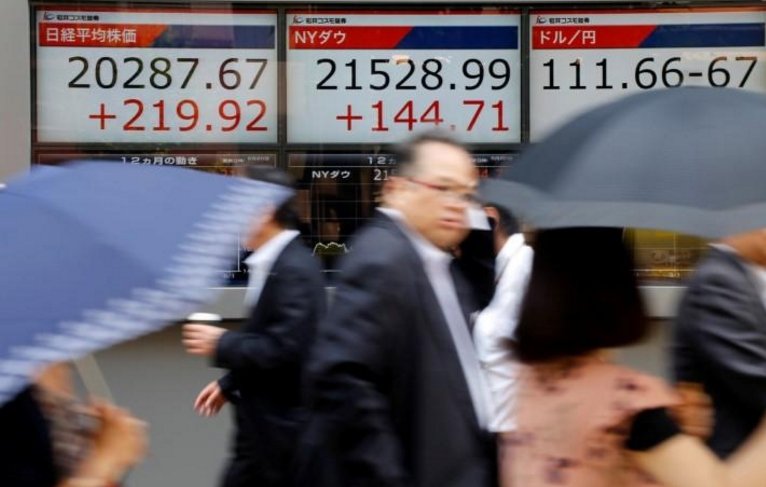 Photo: Reuters
MSCI's broadest index of Asia-Pacific shares inched up 2.0 percent. The main gauge dropped 3.6 percent in the previous session, touching a 1-1/2-year low.
Japan's Nikkei jumped 0.5 percent, set to end the week 4.7 percent lower.
The Shanghai Composite climbed 0.5 percent, while the Shenzhen Composite was almost flat. The Hang Seng in Hong Kong was up 1.7 percent.
On Wall Street, the U.S. S&P 500 slumped 2 percent overnight to plumb a three-month low, extending its decline.
Oil prices recovered on Friday, with international benchmark Brent gained 1.2 percent to $81.25 per barrel.