Asian stocks advanced in early trading on Friday after China and the U.S. sheduled to hold their first trade negotiations since June late August and as the Turkish lira rose from its lowest level ever earlier this week.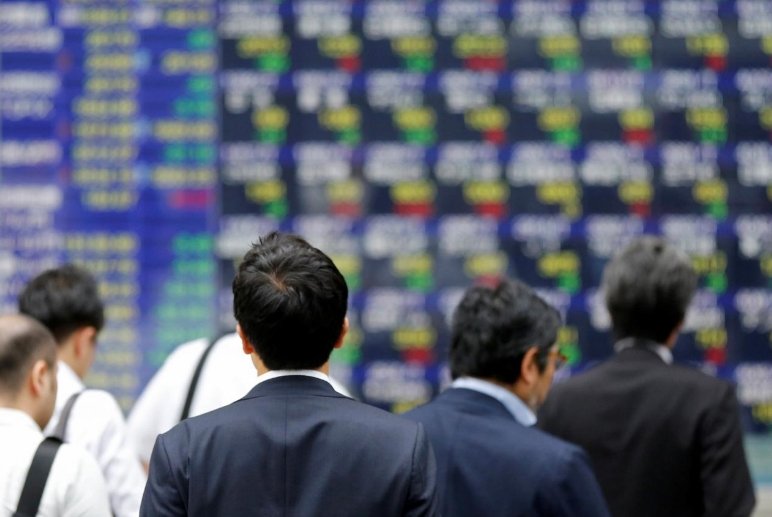 Photo: Reuters
MSCI's broadest index of Asia-Pacific shares inched up 0.46 percent, a day after it touched its weakest level in a year. Japan's Nikkei gained 0.5 percent.
The Shanghai Composite index dropped 0.5 percent, set for a weekly slump of 3.7 percent. Hong Kong's Hang Seng Index jumped 0.7 percent, following tech stocks recovery.
South Korea's Kospi surged 0.4 percent and Australian stocks rose slightly as mining sector dipped.
On Wall Street overnight, the Dow Jones Industrial Average leaped1.58 percent and the S&P 500 closed up 0.79 percent.
Brent crude oil futures slipped 0.1 percent to $71.36 per barrel after a 0.69 percent rise on Thursday. They are on track to post the seventh week of declines in a row. U.S. WTI futures traded at $65.43 a barrel, losing 0.05 percent.