Asian stocks reached historic top on Monday following Wall Street's extended gains as investors became more optimistic about economic growth.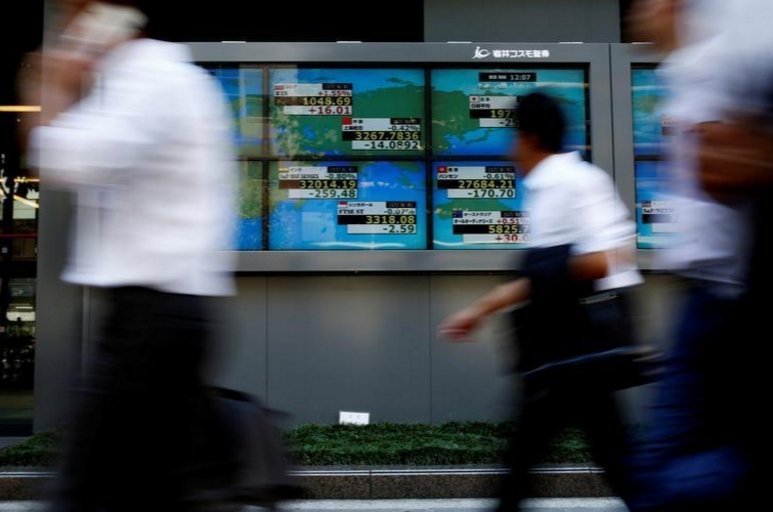 Photo: Reuters
MSCI's broadest index of Asia-Pacific shares edged up 0.6 percent, having surpassed peak of 591.50.
Australian shares advanced 0.2 percent, while Japan's Nikkei rose 0.3 percent.
Stocks in Hong Kong leaped 0.9 percent to a fresh record high.
Chinese Shanghai Composite ticked up 0.1 percent, South Korea's KOSPI gained 0.2 percent.