Asian stocks slumped on Tuesday as heightened concerns over a slowdown in global economy next year pushed U.S. stocks sliding to their weakest points in more than a year.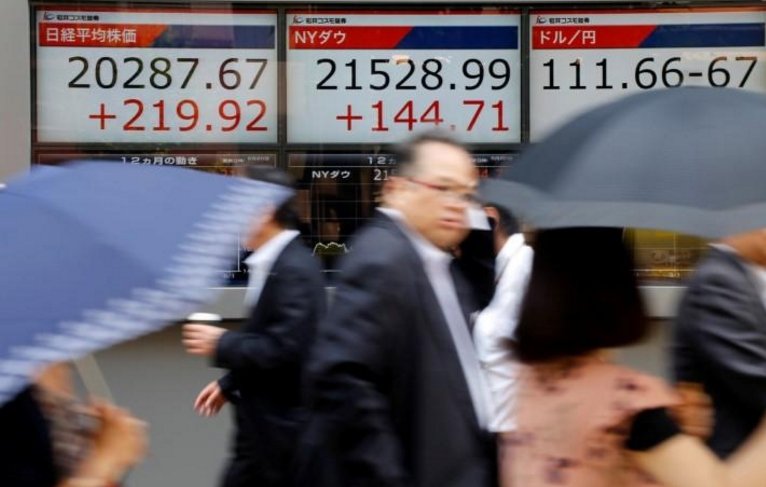 Photo: Reuters
MSCI's broadest index of Asia-Pacific shares fell 0.9 percent while Japan's Nikkei was down 1.8 percent to close at its nadir since late March.
Chinese equities dropped, with the blue-chip index losing 1.1 percent and Hong Kong's Hang Seng index 1.2 percent lower, while Australian stocks also sank 1.2 percent.
Overnight, the S&P 500 tumbled 2.08 percent to touch its trough since October 2017 as it hit lows reached during a selling in February, having lost almost $3.4 trillion of market value since late September.
The Nasdaq Composite plunged 2.27 percent, with Amazon, one of the strongest performers this year, skidding 4.5 percent.
U.S. WTI crude futures shed to $48.52 a barrel, their weakest since September last year and last stayed at $49.00, losing 1.8 percent on the day. Brent crude oil futures edged down 1.5 percent, to $58.69 a barrel.