Asian stocks dropped on Wednesday as the yield on the 10-year U.S. Treasury note touched 3% that triggered fears over corporate earnings.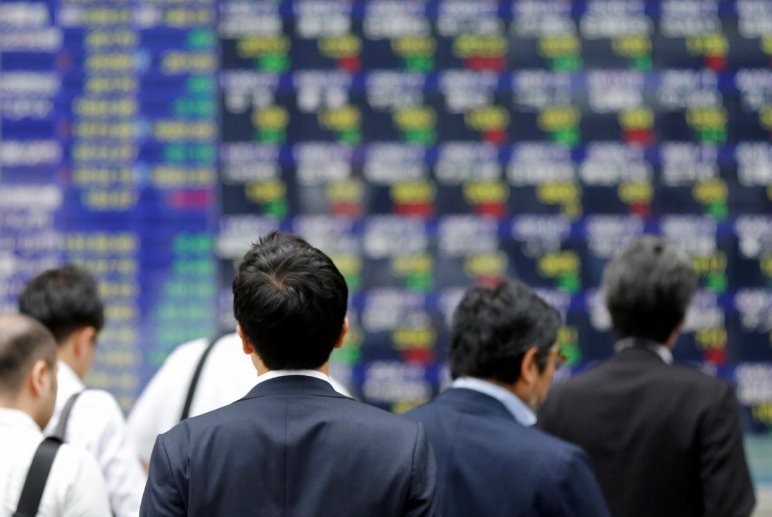 Photo: Reuters
MSCI's broadest index of Asia-Pacific shares fell 0.7 percent to its trough in almost three weeks.
Japan's Nikkei also slumped 0.7 percent.
Hong Kong's Hang Seng Index lost 0.9 percent and Shanghai Composite sank 0.3 percent.
South Korea's Kospi index shed 0.9 percent.
The 10-year Treasury yield firmed after rising to as high as 3.003 percent for the first time in four years.
On Wall Street, the Dow Jones Industrial Average slipped 1.7 percent overnight.