Asian shares weakened on Wednesday as traders awaited end of U.S. Federal Reserve's two-day policy meeting for signals about the further pace of U.S. monetary tightening.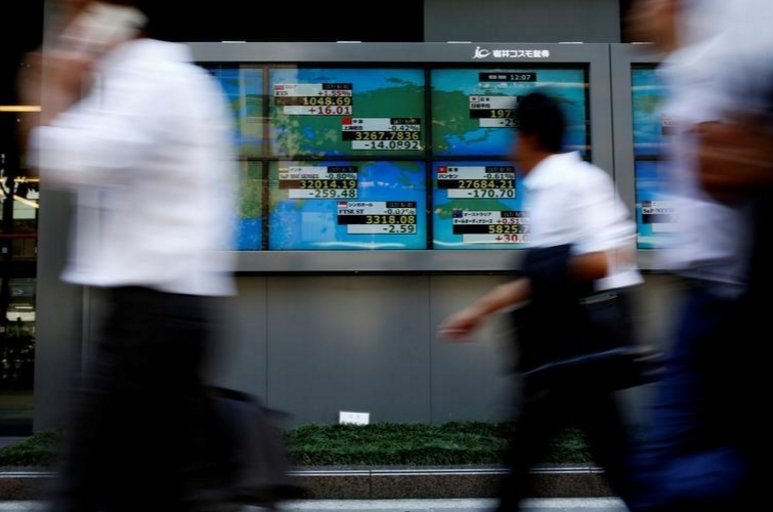 Photo: Reuters
MSCI's broadest index of Asia-Pacific shares slid 0.3 percent, while Japan's Nikkei lost 0.2 percent.
South Korea's Kospi index dropped 0.3 percent, while Australia's stocks gained 0.6 percent.
Hang Seng Index declined 0.6 percent, Shanghai Composite Index was 0.4 percent lower.
On Wall Street, the S&P 500 rose 0.25 percent overnight, inderpinned by optimism over U.S. trade talks. The Dow Jones Industrial Average sank 0.27 percent while the Nasdaq Composite jumped 0.9 percent.
The Fed is expected to keep interest rates unchanged at this policy meeting but will likely maintain anticipations that it will lift borrowing costs in June due to growing inflation and low jobless.