On Monday Asian stocks tumbled as the most recent salvos in the China-U.S. exchange row wobbled global economy certainty and sent traders rushing to the safe-haven of sovereign bonds and bullion, while slothing EM-currencies.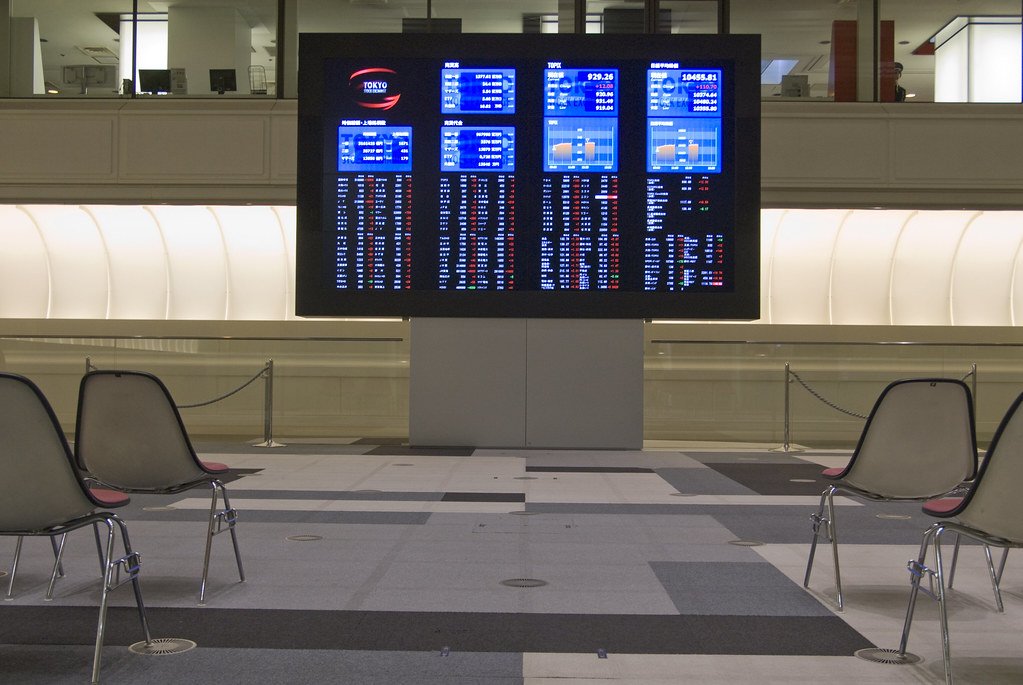 Photo: Flickr
Worldwide shares looked set to pursue Asia's drop, with E-Mini futures for the S&P 500 tumbling 0.7 percent, and EUROSTOXX 50 futures lower by 1.1 percent.
Yields on benchmark 10-year Treasury debt declined to their minimum since mid-2016, while bullion touched its maximum since April 2013 as the risk was avoided.
On Friday, U.S. President declared an extra obligation on some $550 billion of focused Chinese imports, hours after China revealed retaliatory duties on $75 billion worth of U.S. imports.
China's inland yuan tumbled 0.6 percent to new 11-year bottoms. Yet, there was some alleviation that the national bank fixed the official threshold at a moderately consistent 7.0570 per buck when it had been exchanging as powerless as 7.1850 overseas, countering worries Beijing would give the yuan a chance to drop to keep foreign sales on the competitive level during the mounting U.S. taxes.
MSCI's broadest equity indicator of Asia-Pacific stocks outside Japan slipped 2.0 percent, and Australia 1.5 percent.
Japan's Nikkei declined by 2.1 percent, while Shanghai blue chips tumbled 1.2 percent.
Hong Kong's Hang Seng Index drooped 2.7 percent. The Shanghai Composite slumped 1.2 percent and the smaller-cap Shenzhen Composite recovered by 1 percent. South Korea's Kospi skidded 1.4 percent, while benchmark equity indicators in Taiwan, Singapore, and Indonesia tumbled too. Australia's S&P/ASX 200 plunged 1.3 percent.
Among individual shares, SoftBank and Fanuc slumped in Tokyo exchanging, alongside Nikon and Fast Retailing. In Hong Kong, WH Group slipped, with New World Development, AAC and oil maker CNOOC posting substantial declines too. Samsung and SK Hynix dropped in South Korea, while Foxconn dove in Taiwan. In Australia, Beach Energy, Westpac, and BHP, all edged lower.