Asian stocks fell on Thursday as the U.S. imposed a second round of tariffs on $16bn of Chinese products, while China said it will file complaints against this decision with the WTO.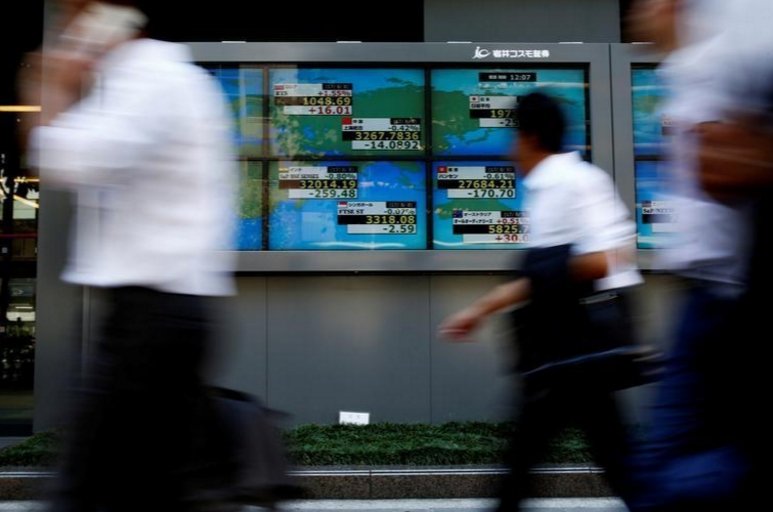 Photo: Reuters
MSCI's broadest index of Asia-Pacific shares slipped 0.1 percent. Hong Kong's Hang Seng index slumped 0.5 percent while South Korea's Kospi was down 0.1 percent.
Japan's Nikkei ticked up 0.2 percent while Chinese shares rose slightly too. Australian stocks slid 0.2 percent amid political turmoil.
Moody's said the U.S. latest decisions on global trade hurt emerging markets, which have already faced higher crude prices and a tightening of financial conditions.
Investors focused on a meeting of central bankers in Jackson Hole, Wyoming, and fresh manufacturing numbers from Europe and the U.S. due later in the day.