Asian shares were broadly higher on Thursday as crude prices touched top since late 2014 and triggered a rally across commodities.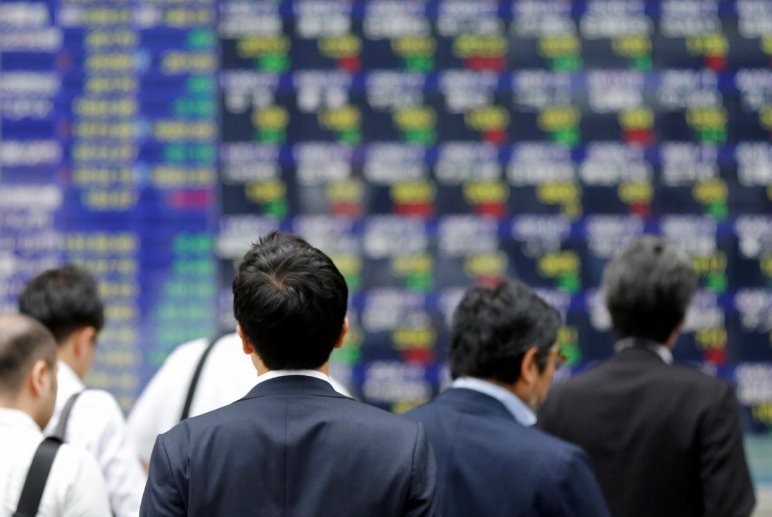 Photo: Reuters
MSCI's broadest index of Asia-Pacific shares soared 0.8 percent.
Japan's Nikkei advanced 0.6 percent.
Hong Kong's Hang Seng Index jumped 1.5 percent, South Korea's Kospi index inched up 0.3 percent. Australian stocks rose 0.4 percent.
On Wall Street the Dow Jones slipped 0.16 percent overnight, while the S&P 500 ticked up 0.08 percent and the Nasdaq climbed 0.19 percent.
The jump in crude combined with concerns that sanctions on Russia could affect shipments of other commodities weighed on market. Aluminum prices hit their top since 2011, alumina breached an all-time high and nickel leaped the most in 6-1/2 years.