Asian stocks moved higher on Friday, reversing earlier declines in volatile trade as China's stocks bounced back and the yuan jumped from a one-year trough with traders believing central bank underpin for the currency.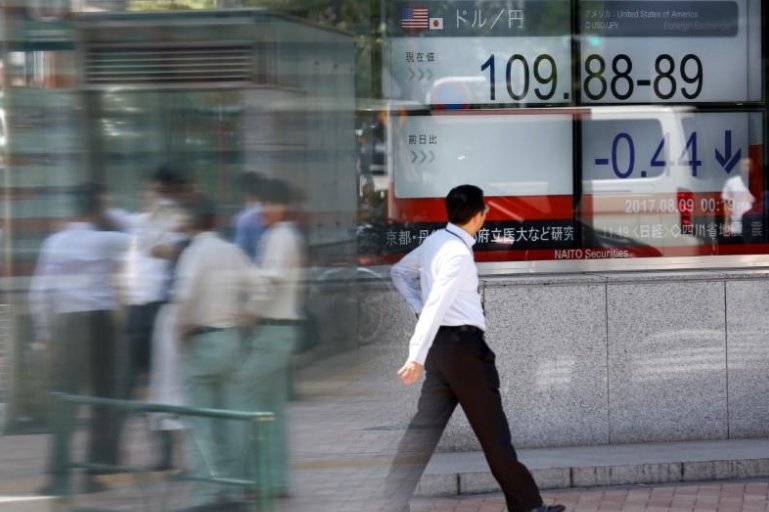 Photo: Reuters
MSCI's broadest index of Asia-Pacific shares surged 0.55 percent after dipping as much as 0.4 percent in early trade.
Japan's Nikkei lost 0.3 percent while Hong Kong's Hang Seng and the Shanghai Composite Index both bounced out of negative territory to rise 0.45 percent and 2 percent, respectively.
South Korea's Kospi was virtually unchanged and Australia's S&P/ASX 200 climbed 0.4 percent.
The yuan, dragged down by worries over the rising China-U.S. trade tensions and a slowdown in Chinese economy, has slipped 7.6 percent versus the dollar since the end of the first quarter of 2018.