Asian stocks climbed on Friday after Wall Street was supported by a bounce in technology stocks, while traders in Seoul focused on the first meeting in over a decade between the leaders of North and South Korea.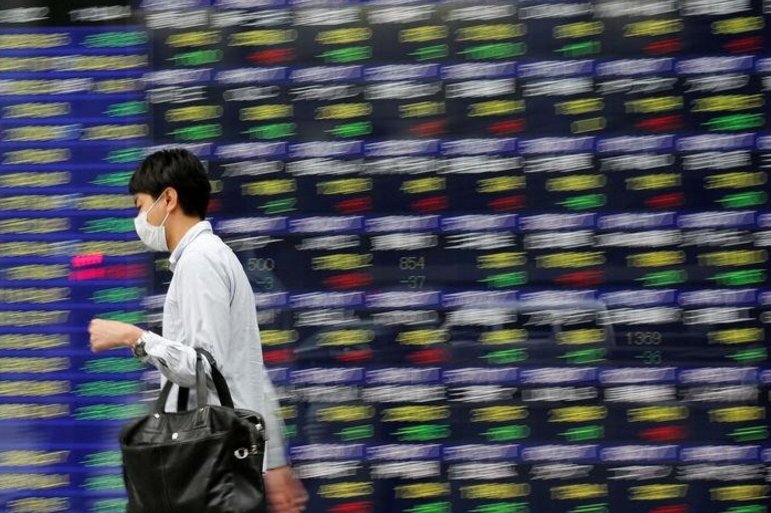 Photo: Reuters
MSCI's broadest index of Asia-Pacific shares moved 0.4 percent higher, but still poised for a 1.2 percent weekly drop.
Japan's Nikkei jumped 0.6 percent and hit a two-month high briefly.
South Korea's Kospi index gained 0.6 percent and Australia's S&P/ASX 200 Index was up 0.5 percent.
Hong Kong's Hang Seng Index ticked up 0.1 percent.
The rise in Asian shares came after each of Wall Street's major indexes advanced 1 percent or more overnight, underpinned by strong financial results and a recovery in technology stocks.