Asian stocks jumped to almost two-month peak on Monday on signs of easing tensions in U.S.-China trade relations, after U.S. President Donald Trump wrote in Twitter he will help China-based technology company ZTE Corp "get back into business", more quickly.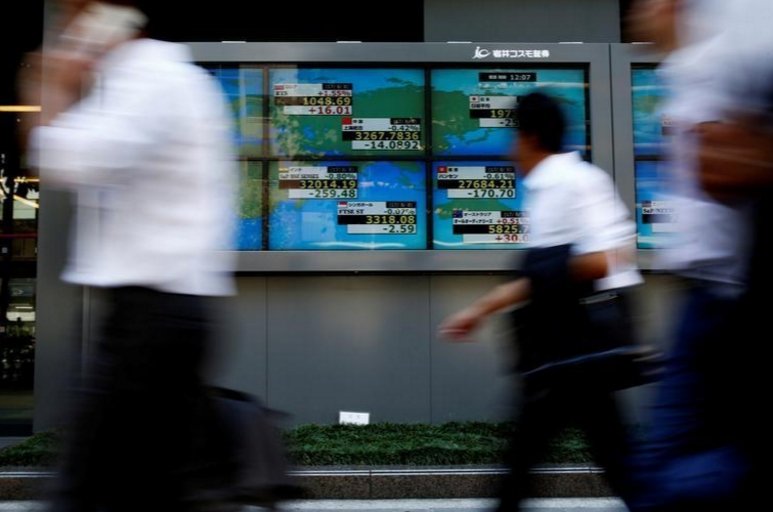 Photo: Reuters
MSCI's broadest index of Asia-Pacific shares advanced 0.5 percent, while Japan's Nikkei picked up 0.3 percent.
Shanghai's SSE Composite index surged 0.6 percent while the blue-chip .CSI300 leaped 1.1 percent. Hong Kong's Hang Seng index soared 1.2 percent.
Australian S&P/ASX 200 added 0.3 percent, while the South Korean KOSPI slipped 0.1 percent.
While uncertainty over Korean tensions has eased, U.S. intention to reintroduce sanctions against Iran have fueled anxiety in the Middle East. Iran produces near 4 percent of the global crude, and the latest development has sent prices to multi-year peaks.
On Monday, WTI crude lost 24 cents to $70.46 a barrel and Brent shed 39 cents to $76.73 as an extended surge in U.S. drilling activity pointed to increased production.