Asian stocks continued to recover on Friday, as traders turned their attention to bullish anticipations for Wall Street financial results and as a weaker yen underpinned Japanese stocks, though China-U.S. trade tensions have weighed on markets.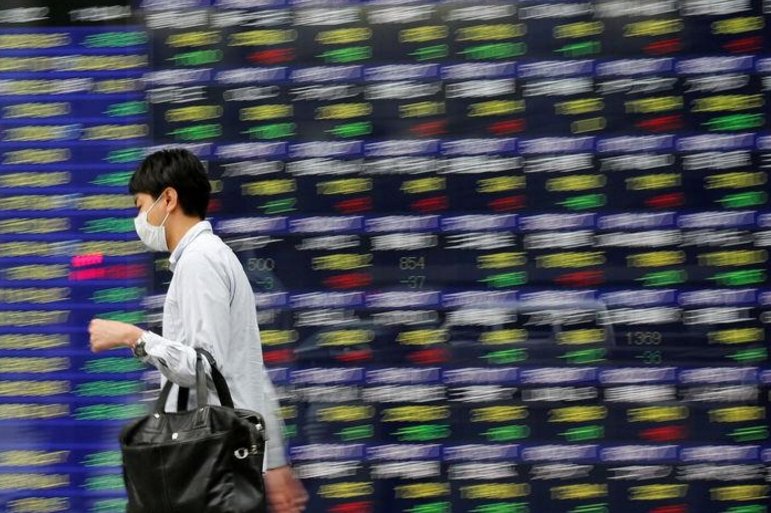 Photo: Reuters
MSCI's broadest index of Asia-Pacific shares gained 0.6 percent, extending a 0.6 percent increase on Thursday, after Wall Street closed higher.
Japan's Nikkei surged 1.9 percent, touching a two-and-a-half-week peak due to weakness in the yen.
In China, the blue-chip CSI300 index added 0.3 percent, reversing early declines, while the Shanghai Composite index slipped 0.3 percent.
Australia's S&P/ASX 200 was flat after rising 0.8 percent in the previous session.
China's overall global export growth exceeded forecasts, however, possibly as its exporters and large U.S. clients hurried to beat U.S. tariffs.