Asian shares retreated from a record peak on Wednesday following decline in crude and commodity prices.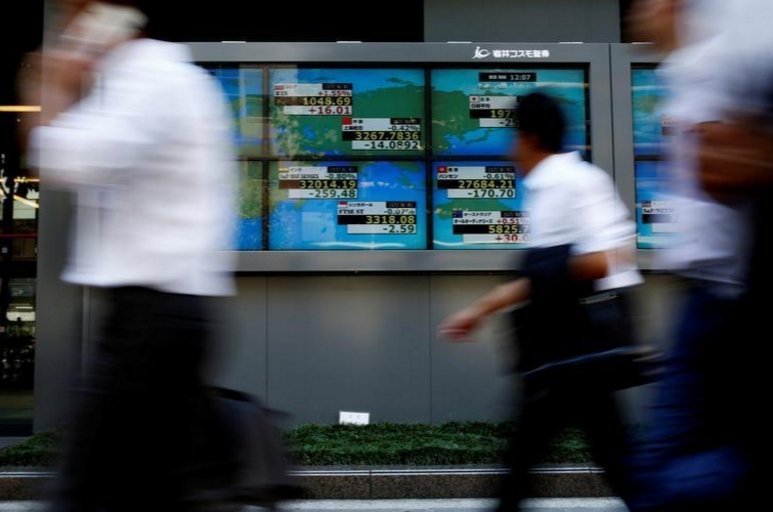 Photo: Reuters
MSCI's broadest index of Asia-Pacific shares slipped 0.15 percent from its record peak as resource shares fell after oil and other commodities suffered from profit-taking after recent rise.
Japan's Nikkei dropped 0.4 percent from its 26-year high breached in the previous session.
South Korea's Kospi index lost 0.4 percent, while Hong Kong's Hang Seng sank 0.3 percent.
Australia's S&P/ASX 200 Index slumped 0.5 percent to its lowest level in a month.