Asian stock markets are down on Friday in the midst of Japan's G20 summit. U.S. President Donald Trump has already met with the leaders of Japan, Germany, India and Russia on the sidelines of the G20 meeting in Osaka. Trump commended the negotiations, noting that he is optimistic about trade relations with all 4 states. The main event of this summit, namely the U.S.-China's leaders meeting, is scheduled for Saturday. Market participants hope that a meeting with Xi will lead to a trade war cease-fire.
The broadest MSCI's index in the Asia-Pacific region outside of Japan dropped by 0.3 percent.
"We have seen this film before: talk about China and the United States, information leaks from politicians on both sides, contributing to the assumption that we are close to an agreement, but then everything collapses again," said J.P. Morgan Asset Management in its report.
China's Shanghai Composite Index went down by 1.00 percent to 2,966, Japan's Nikkei and Indian Sensex lost 0.29 percent and 0.23 percent, reaching 21,275 and 39,494 at 6.23 GMT. Hong Kong's Hang Seng Index went down by 0.65 percent, to 28,436.
South Korea's Kospi index dropped by 0.24 percent, to 2,129, while Singapore and Indonesia benchmarks were close to the previous session data. The Australian ASX 200 and the Taiwan indexes reduced their weight by 0.40 percent and 0.66 percent, to 10,730 and 6,662, respectively.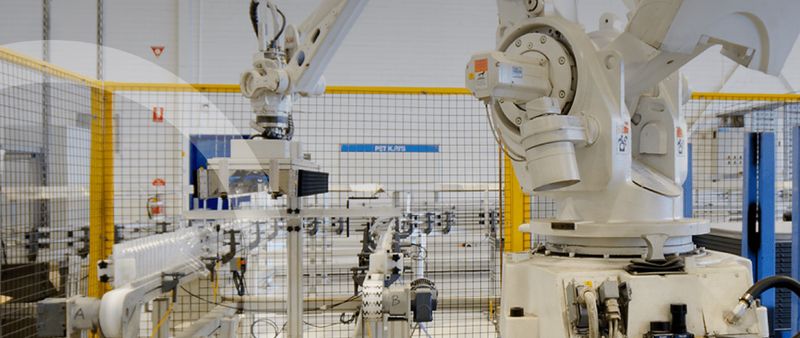 Photo: pactgroup
Australia's Pact Group shares jumped by 9.65 percent on Friday as leading provider of specialty packaging solutions reported about it's refinancing
It is worth noting the companies that have shown significant changes in the capitalization amount on Friday:
Mayne Pharma (-9.38), Prime Electronics (+6.54), Syrah Resources (+5.99), Kangmei Pharma (+5.15), SpeedCast International Ltd (+4.61), Resolute Mining Ltd (+4.28), NEC (+4.06), Retail Food (+4.00), J Front Retailing (+2.89), Advantest (+2.72), McMillan Shakespeare (+2.67), Tokuyama (+2.06), etc.
Netmarble Games Corp (-6.53), Golden (-4.84), Shanghai International Port (-4.39), Growthpoint (-3.99), Chiyoda (-3.97), Sims Metal Management (-3.39), Cd Qianfeng Electrical (-3.02), China Molybdenum (-2.93), WH Group Ltd (-2.81), Washington H Soul (-2.74), Sanan Optoelectron(-2.60), Huaneng (-2.51), Toho (-2.46), WorleyParsons (-2.46), Want Want China (-2.44), Rio Tinto (-2.42), Dowa (-2.41), Regis Resources (-2.35), St Barbara Ltd (-2.33), Tokyo Dome (-2.32), BlueScope Steel (-2.33), Showa Denko (-2.31), Vocus Communications(-2.24), Chiba Bank (-2.23), Asahi Kasei (-2.22), Daikin (-2.19), Mitsubishi Heavy Industries (-2.07), China State (-2.05), Huayu Automotive (-2.03), Ebara (-2.01), Iluka Resources (-2.00), etc.