Asian stocks were mixed on Thursday, reversing early gains, as trade war anxiety hit Chinese stocks and currency markets, with the yuan touching fresh one-year trough.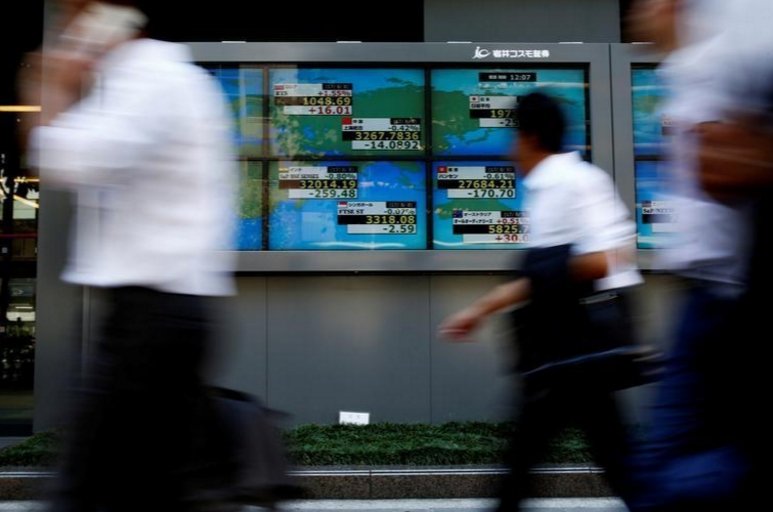 Photo: Reuters
MSCI's broadest index of Asia-Pacific shares ticked up less than 0.1 percent. Japan's Nikkei slid 0.13 percent.
The Shanghai Composite index fell 0.6 percent, and the technology-heavy Shenzhen Composite slumped 1.0 percent. Hong Kong's Hang Seng inched up 0.1 percent.
On Wall Street, the Dow Jones Industrial Average gained 0.32 percent and the S&P 500 added 0.22 percent to scale a more than five-month peak, while the Nasdaq Composite sank slightly by 0.01 percent.
U.S. stocks were also underpinned by Powell noting that the U.S. economy was strong, even though he warned that rising global trade tensions would over time pose a threat to the global economic recovery.