Asian shares rose on Tuesday after a sluggish day on Wall Street as investors again kept their eyes out for new circle of U.S.-Chinese trade talks.
Japan's Nikkei 225 showed a 2.61 percent rise;

Hong Kong's Hang Seng added 0.2 percent;

China's Shanghai Composite jumped 0.7 percent;

South Korea's Kospi gained 0.45 percent;

Australia's ASX 200 grew 0.30 percent.
New Zealand and Taiwan stocks added 0.77 percent and 0.93 percent respectively, while Malaysia lost 0.09 percent.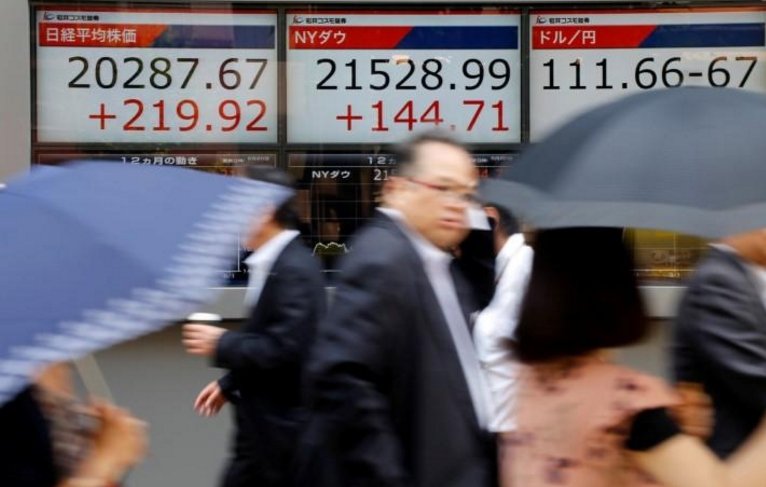 Photo: Reuters
Some individual stocks, which are active on Tuesday: Toyota added 2.42 percent, Uniqlo parent Fast Retailing showed 3.01 percent rise in Tokyo trading. Tech stocks soared in South Korea, with Samsung's, SK Hynix's and LG Electronics's gain range from 2.42 percent to 3.75 percent.
The trade talks uncertainty has already started to influence the global growth, startling businesses confidence, industry activity and breaking supply chains.
Beijing and Washington are trying to come to an agreement before a deadline, otherwise China's imports would increase from 10 percent to 25 percent.