Asian shares dropped on Tuesday as the rise from a deal that kept safe the North American free trade agreement faded, with approach to the global trade relations limiting risk sentiment.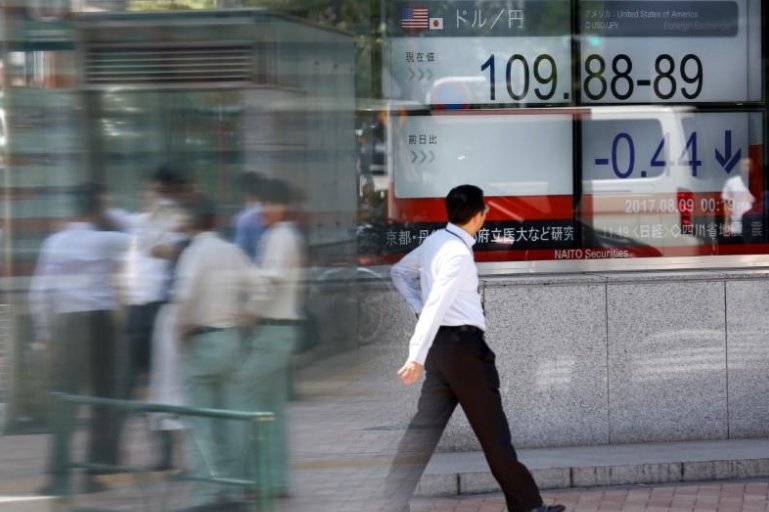 Photo: Reuters
MSCI's broadest index of Asia-Pacific shares tumbled 1 percent.
Japan's Nikkei was unchanged, reversing earlier gains after briefly surging to a fresh 27-year peak.
Australian benchmark dipped 0.8 percent and South Korea's KOSPI sank 0.45 percent.
Hong Kong's Hang Seng slumped 1.5 percent following weak Chinese manufacturing sector numbers.
On Wall Street, the Dow Jones closed up 0.73 percent and the S&P 500 added 0.36 percent overnight on optimism over NAFTA deal.
In commodities, Brent crude futures inched down 0.05 percent to $84.94 per barrel after jumping 2.7 percent in the previous session to a $85.45, its top since November 2014.