Asian shares climbed on Monday on signs an U.S.-North Korea summit is back on course and a fresh drop in crude prices.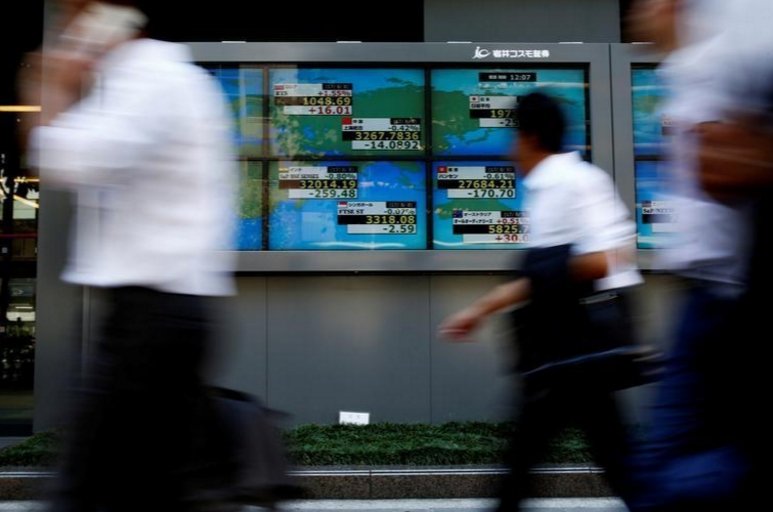 Photo: Reuters
MSCI's broadest index of Asia-Pacific shares advanced 0.5 percent.
Japan's Nikkei ticked up 0.1 percent to 22,481.09, offsetting the 0.4 percent gain seen in morning deals. South Korea's KOSPI jumped 0.8 percent amid thawing in tensions with Pyongyang.
In the currency market, the euro rebounded 0.6 percent to $1.1720 after having hit a 6-1/2-month trough of $1.1646 on Friday.
The greenback gained 0.2 percent versus the yen to 109.58 yen, extending its rise from Thursday's low of 108.955.
Brent crude futures fell 2.6 percent to $74.49 a barrel, their nadir in about three weeks. U.S. WTI slumped to six-week low of $65.80 a barrel, sliding 3.1 percent and is on track to post its fifth session of losses.