Asian shares were mixed on Monday as traders remained anxious due to a partial U.S. government shutdown amid ongoing chaos and instability in the White House.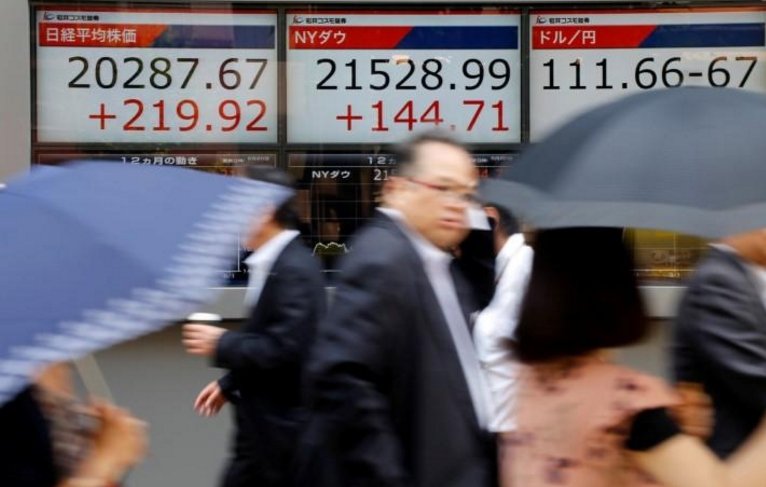 Photo: Reuters
MSCI's broadest index of Asia-Pacific shares dipped 0.5 percent to its weakest level in seven weeks.
In mainland China, the Shanghai Composite index ticked up 0.1 percent while the smaller-cap Shenzhen Composite gained 0.5 percent. Hong Kong's Hang Seng index slipped 0.4 percent.
South Korea's Kospi sank 0.2 percent and Australia's S&P ASX 200 climbed 0.4 percent.
The Nasdaq has dropped almost 22 percent from its Aug. 29 peak, while the S&P 500 was on course for its worst month since the Great Depression.
In oil markets, U.S. WTI futures were stable at $45.59 per barrel, while Brent futures slid 12 cents to $53.70.