Asian stocks edged higher on Wednesday after Wall Street surged overnight on strong financial results, though worries over trade dispute between U.S. and China and the global growth forecast capped gains.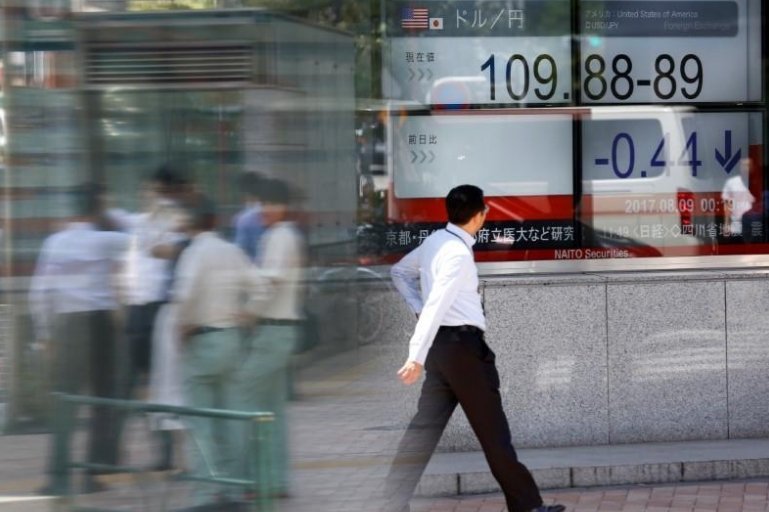 Photo: Reuters
MSCI's broadest index of Asia-Pacific shares rebounded 0.5 percent after four consecutive sessions of decline.
Japan's Nikkei soared 1.2 percent, with traders focused on results of meeting between Japanese Prime Minister Shinzo Abe and U.S. President Donald Trump.
The Shanghai Composite Index dipped 0.4 percent, while Hong Kong's Hang Seng ticked up 0.3 percent.
Australia's S&P-ASX 200 rose 0.4 percent and South Korea's Kospi jumped 1.1 percent.
In the U.S. markets the Dow Jones closed up 0.88 percent on Tuesday, while the S&P 500 adnanced 1.06 percent and the Nasdaq climbed 1.78 percent.