Asian stocks dipped on Monday as concerns over China-U.S. trade row, a slowing Chinese economy and rising U.S. borrowing costs limited optimism despite a recovery in global shares late last week.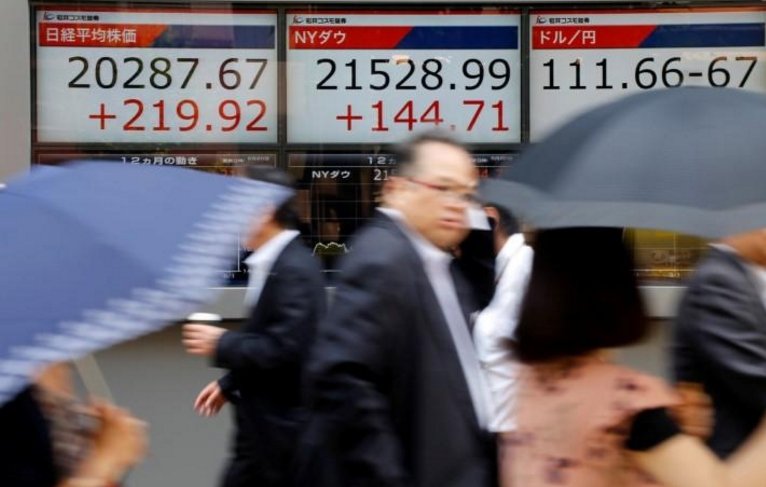 Photo: Reuters
MSCI's broadest index of Asia-Pacific shares slumped 1 percent.
Japan's Nikkei fell 1.8 percent, with carmaker sector touching 13-month lows.
Hong Kong's Hang Seng lost about 1 percent, with tech sector led the declines. In mainland China the Shanghai Composite edged 0.3 percent lower and the Shenzhen Composite slipped 0.4 percent.
South Korea's Kospi slid 0.3 percent and Australia's ASX 200 tumbled more than 1 percent.
In commodities, Brent crude futures jumped 1.3 percent to $81.50 a barrel, recovering from Friday's near-three-week trough of $79.23.
Though the U.S. 10-year yield logged its first huge drop in almost two months last week on stock market selloff, the yield edged up on Monday to 3.15 percent.