Asian shares were mixed on Monday, with Chinese markets closed for a holiday, leaving stocks to trade on local factors and possible new free trade deal among the United States, Canada and Mexico.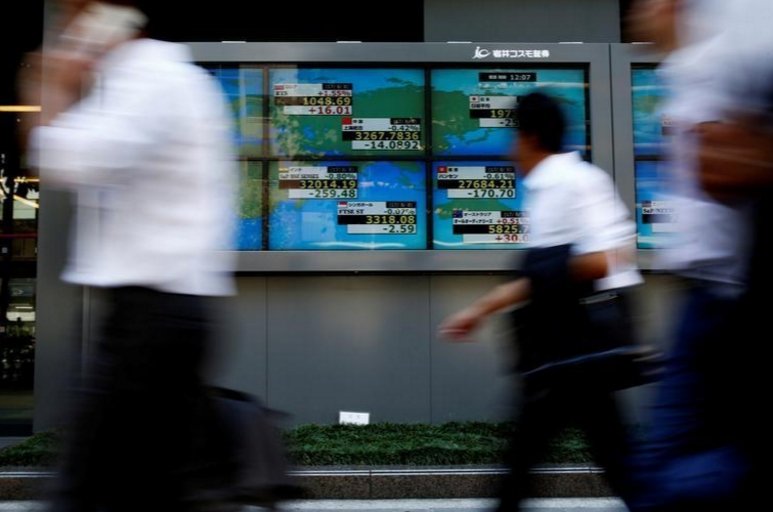 Photo: Reuters
MSCI's broadest index of Asia-Pacific shares slipped 0.25 percent.
Japan's Nikkei added 0.5 percent as the dollar extended its rise versus the yen, touching top since last November.
South Korea's Kospi closed in the negative territory and Australia's ASX 200 index slumped as much as 0.7 percent but closed off almost 0.6 percent.
Oil prices were stable, with international benchmark Brent briefly scaling a four-year peak, as U.S. sanctions on Iran limited Iranian exports, tightening supply even as other main exporters increased output.
Brent crude futures jumped 0.6 percent to $83.25 a barrel, the highest level since November 2014, before trading unchanged on the day at $82.72.