Asian stocks traded in negative territory on Tuesday as concerns over the Sino-U.S. trade war revived, hitting investor sentiment.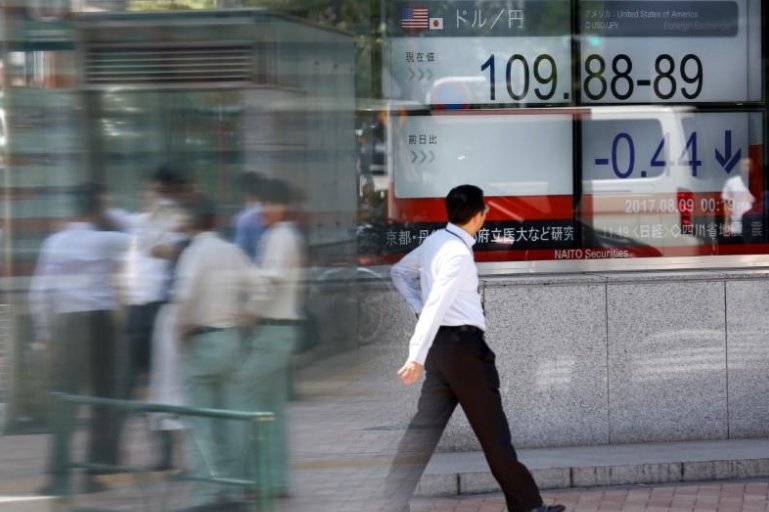 Photo: Reuters
MSCI's broadest index of Asia-Pacific shares slipped 0.1 percent after earlier surging more than 0.5 percent. The index had soared 1.3 percent in the previous session.
The declines were led by China, with Shanghai blue chips lost 0.4 percent. The index rose 2.8 percent on Monday for the largest daily leap since August 2016.
Japan's Nikkei added near 0.7 percent and South Korea's Kospi was up 0.3 percent.
On Wall Street, both the Dow and S&P 500 posted their largest gains in more than a month overnight, as banking sector soared ahead of profits reports later this week.
U.S. WTI futures rose 39 cents to $74.23, while Brent gained 37 cents to $78.44 per barrel. Spot gold was stable at $1,257.01.