Asian stocks jumped on Monday after U.S. and Chinese presidents approved the trade deal on Saturday in Buenos Aires.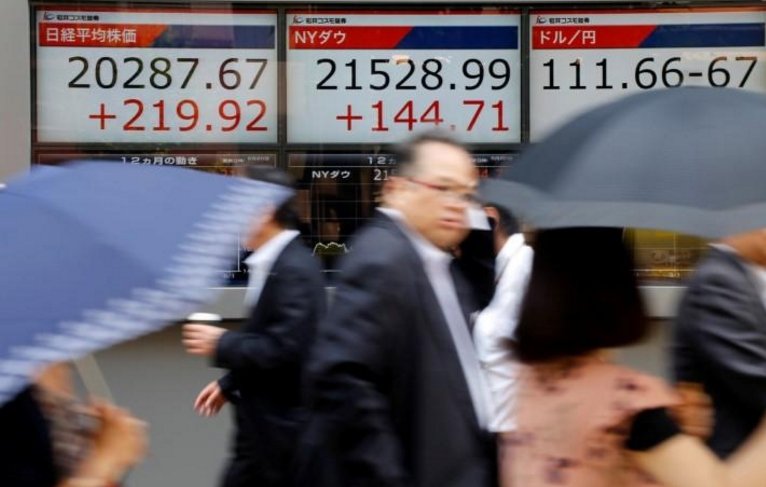 Photo: Reuters
MSCI's broadest index of Asia-Pacific shares soared 1.8 percent.
Japan's Nikkei surged 1.3 percent to a six-week peak. China's CSI300 index of Shanghai and Shenzhen gained 2.6 percent.
Brent crude futures added $2.40 to $61.86 per barrel, while U.S. WTI futures climbed $2.28 to $53.21, both on track to make their largest daily gains in over two years.