Asian shares wobbled on Friday, after a mixed Wall Street session and as the deepened Sino-U.S. trade conflict kept investors in the Asia-Pacific region nervous, despite signs of a breakthrough in U.S.-EU trade talks.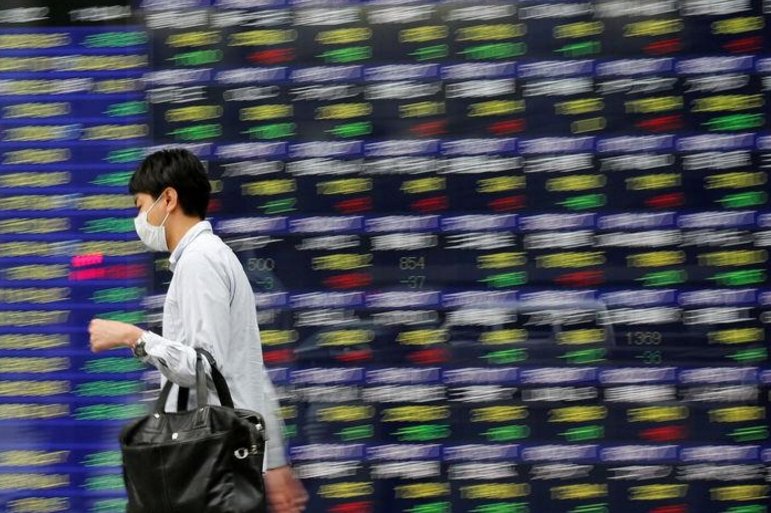 Photo: Reuters
MSCI's broadest index of Asia-Pacific shares slipped 0.1 percent. The CSI300 of Chinese shares dropped 0.5 percent.
Japan's Nikkei added 0.1 percent though its gains were limited by concerns that the Bank of Japan could wind back its asset purchase at its upcoming policy meeting next week.
Hong Kong's Hang Seng Index fell 0.2 percent. Australian shares were up 0.8 percent.
On Wall Street, the S&P 500 Index slid 0.30 percent overnight, due to a 19 percent drop in Facebook on its weak earnings.
While the Nasdaq Composite slumped 1.01 percent, other U.S. tech companies held steady, with Amazon.com shares rising 3.2 percent on strong earnings.