Asian shares tumbled to nine-month trough on Thursday as traders remained anxious that the Trump administration's trade politics is hurting global economic growth - even taking into account a softer approach than imposing China-specific investment restrictions promised by President Trump.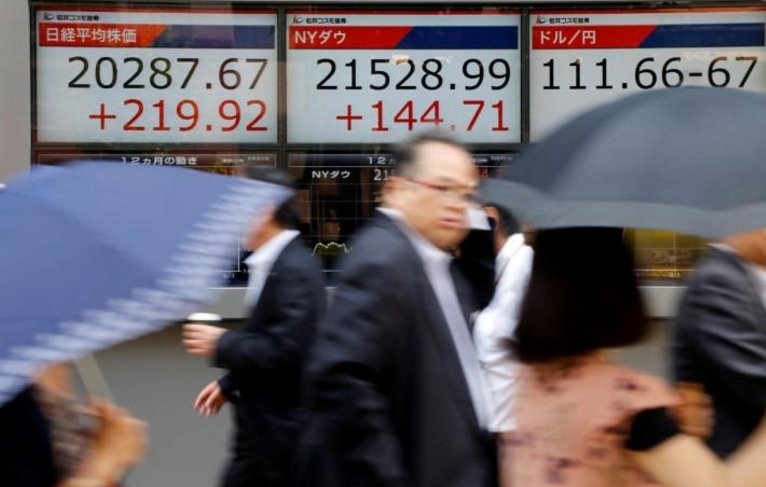 Photo: Reuters
MSCI's broadest index of Asia-Pacific shares slid 0.59 percent to touch a fresh almost nine-month trough, while Japan's Nikkei average closed unchanged reversing earlier declines.
South Korea's KOSPI index dipped 1.33 percent to scale its weakest level in almost 10 months.
The Shanghai Composite was up 0.2 percent and the Shenzhen and Hong Kong stocks advanced 0.5 percent.
On Wall Street, the Dow Jones closed down 0.7 percent, at 24,117.59. The S&P 500 index fell 0.9 percent to 2,699. The tech-haven Nasdaq Composite Index slid 1.5 percent to 7,445.08.