Asian stocks recovered from nine-month trough on Friday, after China moved to ease foreign investment curbs, but investors' sentiment was hit by concerns over trade tensions between world's two largest economies.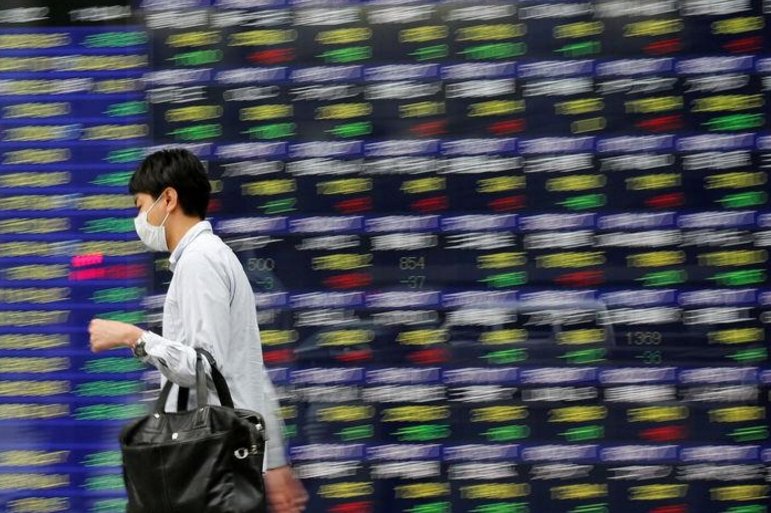 Photo: Reuters
MSCI's broadest index of Asia-Pacific shares gained 1 percent, while Australian stocks were unchanged.
Japan's Nikkei fell 0.3 percent, and South Korea's KOSPI slipped after early gains.
In China, the blue-chip CSI300 index jumped 1.5 percent, and the Shanghai Composite index advanced 1.1 percent. Hong Kong's Hang Seng index surged 1.2 percent.
Crude prices also were hurt by trade frictions, sliding despite tight market terms that had boosted prices to three-and-a-half-year peak in the previous session. U.S. WTI futures slid 0.4 percent to $73.16 per barrel. Brent crude was down 0.3 percent at $77.65 a barrel.
Gold wobbled near six-month trough, dragged down by trade concerns.