Asia's stock markets grew on Friday amid substantial progress in trade negotiations between Washington and Beijing and rising global bond yields after the recent strange decline, where the yield of 3-year bonds was higher than those of 10-year bonds.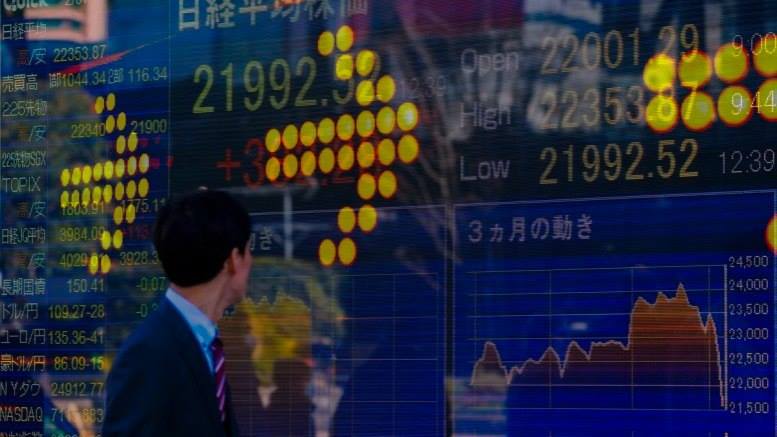 The MSCI's broadest index for the Asia-Pacific region outside of Japan advanced by 0.75 percent, while the Japan's Nikkei index added 0.8 percent at 7.48 GMT to 21.205.81 at 08.09 GMT. Retail sales declined slightly in February, according to preliminary data, but industrial production showed a 1.4 percent growth, after a 3.4 percent decline in January. The unemployment rate was 2.3 percent, although in February the figure was 2.5 percent.
Market sentiment has improved after U.S. officials said that China put forward proposals during trade talks with the United States on a number of issues, including the issue of technology transfer, but much remains to be resolved at the next meeting in April in Washington.
Friday's growth leader was, of course, the China's Shanghai Composite Index, which rose by more than 3.20 percent.
Hong Kong's Hang Seng jumped 1.01 percent to 29,063.88, while the Australia's ASX 200 inched higher 0.07 percent to 6,180.7.
The Taiwan's and Singapore's stocks were also in the green zone with an increase of 0.99 percent and 0.48 percent, respectively.