Asian stocks leaped to a fresh 2-1/2-month top on Thursday, underpinned by strong economic fundamentals and expectations of further global economic expansion.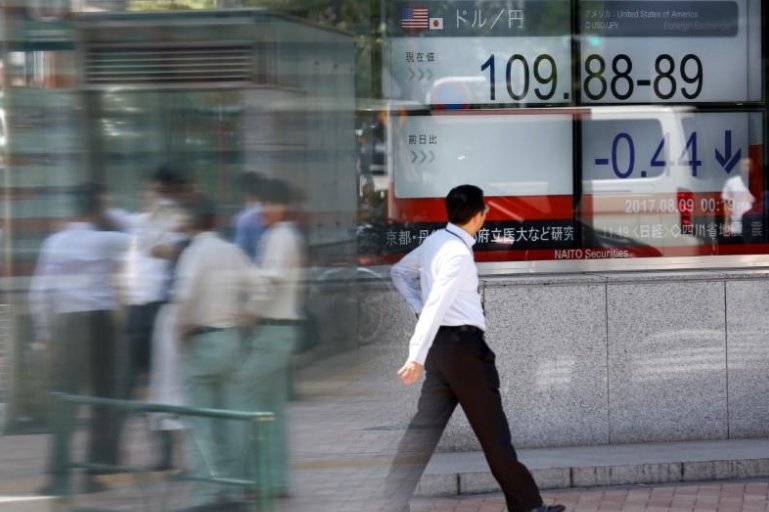 Photo: Reuters
MSCI's broadest index of Asia-Pacific shares gained 0.4 percent to extend its rise, touching a 2-1/2-month peak for a consecutive session. Japan's Nikkei surged 0.8 percent.
The technology-heavy Taiwanese stocks led the rise, with Taiwan's main index rose to an almost 27-year peak of 11,270 scaled on January 23. The index has risen 4.25 percent since last Wednesday, following the rally in tech sector and the Nasdaq.
On Wall Street, the Dow Jones Industrial Average jumped 1.4 percent to 25,146.39, the S&P 500 soared 0.86 percent to 2,772.35 and the Nasdaq Composite closed up 0.67 percent at new record peak of 7,689.24.
Crude prices advanced, shrugging off some of the previous session's declines, buoyed by sliding exports from OPEC-member Venezuela. Brent crude futures last traded at $75.70 per barrel and WTI crude contracts at 65.01, each adding 0.5 percent on the day.