European shares peaked in the past six months on Wednesday, due to a surge in automotive and insurance sectors. The British currency strengthens amid growing hopes for an orderly exit from the EU and this fact holds back the FTSE 100 index. British Prime Minister Theresa May began negotiations with members of the Labour Party on Wednesday in hopes of finding common ground to avoid a hard Brexit.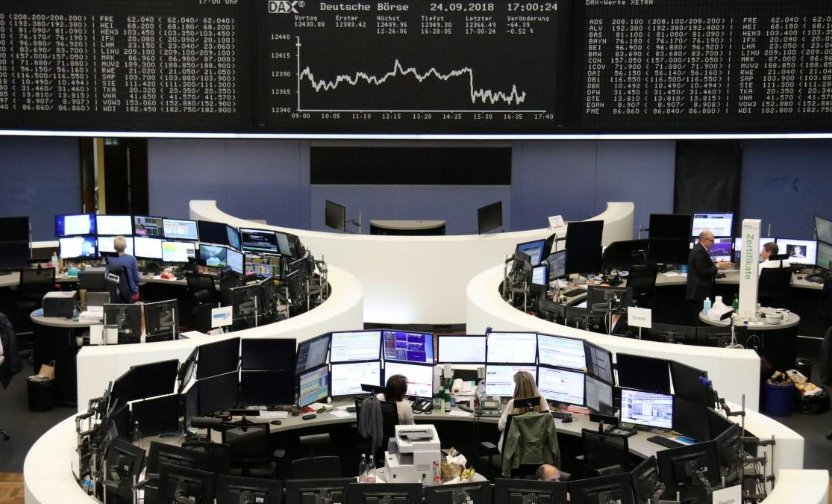 Photo: Reuters
The pan-European Stoxx 600, rising for the third consecutive day, managed to consolidate at 387.26, having touched its maximum since the end of September last year. The index grew by 0.59 percent at 10.53 GMT.
Strong statistics have rekindled investors' appetite for risky assets, allowing global stock markets to grow.
The automotive sector grew by 1.72 percent, after rising 3.3 percent on Monday, amid strong manufacturing statistics from China.
Germany's DAX, Spain's IBEX 35 were the growth leader, having added 1.14 percent and 1.12 percent respectively, to 11,888.45 and 9,468.10. Shares of the German automotive manufacturing company Continental AG surge by 3.48 percent at 11.15 GMT.
Italy's FTSE MIB increased by 1 percent, to 21,738.21. Pirelli's shares in Milan went up by 1.90 percent.
The insurance sector increased by 1.13 percent, due to increase in the share prices of such companies as Prudential Financial PLC (0.81 percent) and Old Mutual Ltd (2.96 percent).
The UK's FTSE 100 index was limited by the gaining national currency. The index added 0.02 percent, to 7,392.24 as post was writing.