Time to raise rates has not yet come, Bank of England Governor Mark Carney said on Tuesday in his speech to the City of London's elite at Mansion House.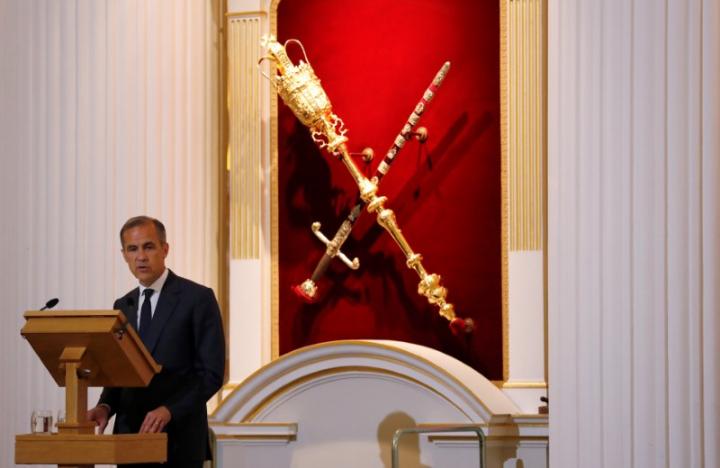 Concerns that the beginning of Brexit talks will damage the UK economy as well as weak wage growth do not allow to raise interest rates, Carney noted.
Meanwhile, MPC member Kristin Forbes, who is leaving the central bank's leadership at the end of June, warned of underestimating inflationary pressures in the British economy.
The pound dipped below $1.27 on Carney's statement, while the FTSE 100 rose 0.2% to 7,534.58.
Photo: REUTERS/Stefan Wermuth