The Bank of Japan held its ultra-loose monetary policy but downgraded its view on inflation, as widely expected.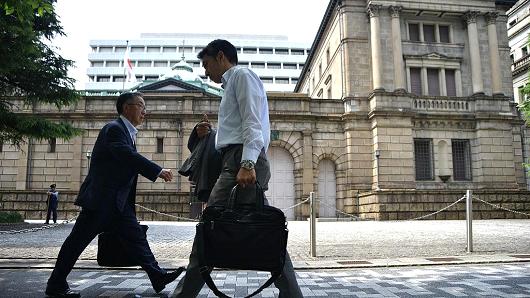 Photo: Hitoshi Yamada | NurPhoto | Getty Images
The central bank maintained its short-term interest rate target at minus 0.1 percent and a promise to guide 10-year government bond yields around zero percent.
The BOJ offered a weaker view on inflation in June. It noted that consumer price growth was in a range of 0.5 to 1 percent.
Differences in the monetary policy of the Bank of Japan and other central banks of developed countries continue to extend. Earlier this week, the U.S. Federal Reserve raised its interest rates for the sixth time in 18 months. The European Central Bank plans to end a massive bond purchases program by the end of 2018, although it is not going to raise rates in the next 12 months.