European shares stem the rise on Wednesday after reaching a four-year high during the previous trading session, as a mixed batch of corporate earnings and Eurozone's weak services sector reading affected the market sentiment. The additional impact has the uncertainty regarding where and when a phase 1 trade deal will be signed amid the questioned move if Washington will proceed with a roll-out of duties on Chinese items.
European stocks posted strong gains this week due to growing trade optimism, but fresh mixed data from eurozone pushed shares in all directions.
The pan-European STOXX 600 index slipped slightly by 0.06 percent, to 403.99 at 10.52 GMT, though it rose by 0.1 percent in early trading.
The growth-leader among the regional sectors were banks stocks, which advanced 1 percent.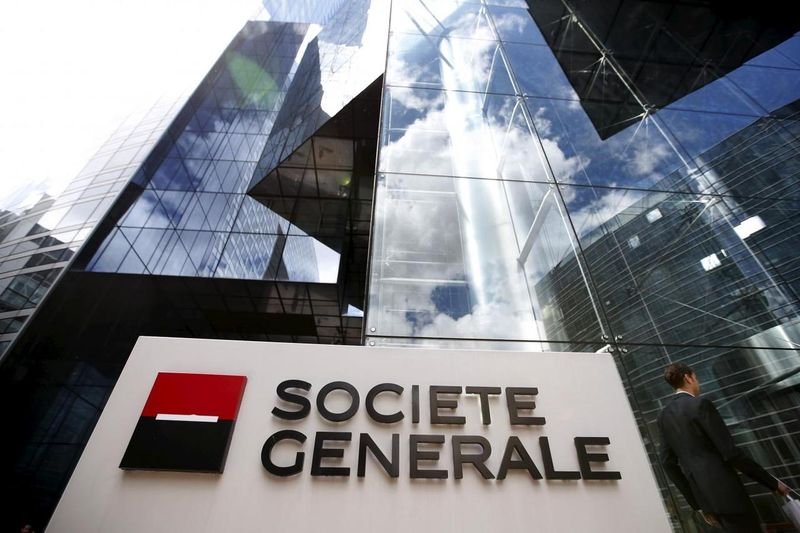 Photo: Reuters
Societe Generale securities surged by 6.34 percent after the bank's announcement regarding the three-quarters of the cash in order to deliver the awaited dividend payout 2019.
BNP Paribas securities rose by 4.29 percent, while UniCredit shares added 3.89 percent on Wednesday.
UK's FTSE 100 slipped by 0.13 percent, to 7,378;

Italy's FTSE MIB was in flat, at 23,364;

Spain's Ibex 35 went down by 0.37 percent, to 9,373;

France CAC 40 gained 0.17 percent, to 5,856;

Germany's DAX keeps a foothold, being up by 0.05 percent, at 13,154 at 11.05 GMT.
Germany's services sector PMI rose in October, while eurozone business activity benchmark showed a slight expansion, being insignificantly better than in prior month, but almost in flat in connection to overall rate.
The retail sector of the region gained 0.3 percent after better-than-expected reports from UK's Marks and Spencer and Dutch supermarket operator Ahold Delhaize, shares of both grew by 2.19 percent and 3.72 respectively.
Swiss Barry Callebaut capitalization decreased by 4 percent after worse-than-expected quarterly report, while Italy's Poste Italiane shares went down by 1.2 percent due to lagging of its mail and parcel business division in Q3.
Norwegian Air equities dropped by 9 percent after budget carrier announced the third issuing equity stocks in less than 2 years late the prior day.