European stock markets were in green on Thursday, as market participants eye Bank of England's monetary policy decision, that is awaited later in the day amid U.S. Fed trimmed rates by 25bps, as it was widely expected by analysts. Banks sector was the growth-leader for Thursday trading.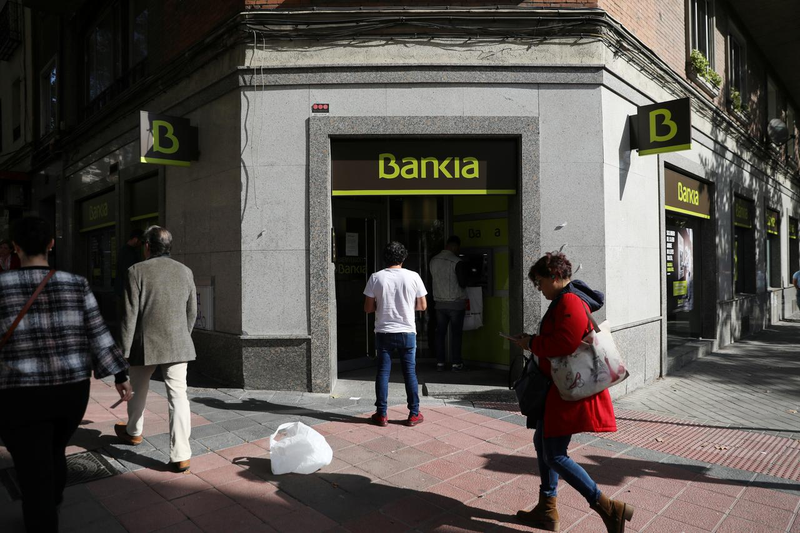 Photo: Reuters
Bank stocks rally, that interrupted a 4-sessions of lowerings helped European stocks to raise after the U.S. Federal Reserve slashed interest rates but pursued greater levels for further cuts. These are banks, that showed a surge in shares value on Thursday: Bankia Sau (+7.37), CaixaBank (+4.30), Banco Sabadell (+4.29), Finecobank (+3.31), UBI Banca (+3.04), Lloyds Banking Group (+2.91), Societe Generale (+2.79), Banco Santander (+2.47), UniCredit (+2.38), Eurobank Ergasias (+1.7), Deutsche Bank (+1.66), etc.
Meanwhile, European banks shares grew by 1.4 percent, leading the Thursday's session, but still remaining in the red among the other shares at annual rate.
The world's regulators have been loosening monetary policy to curb an economic slowdown. Recall, the ECB had cut rates deeper, to the negative zone last week and set the target for governments to do more for propelling the eurozone economy.
The investors got the mixed signals from Wednesday's Fed's meeting, that's why all their focus now is the BoE poliсy session, to hold later this day.
The pan-European STOXX 600 index grew by 0.31 percent, to 390.62 at 10.08 GMT.
Watchmakers Swatch and Richemont in Switzerland added to shares value from 0.68 percent to 1.12 percent after strong export data, that raised the STOXX 600. One should mention that main European benchmark got this 15 percent of growth so far.
The UK's FTSE 100 rose 0.27 percent, to 7,333;

The Germany's DAX added 0.22 percent, to 12,417;

The France CAC 40 grew by 0.52 percent, to 5,649;

The Italy's FTSE MIB rose by 0.65 percent, to 22,089;

The Spain's IBEX 35 U-turned from negative zone, upwards by 0.86 percent, to 9,109, having become the growth-leader at 10.14 GMT.
Here are some individual stocks, that should be mentioned on Thursday:
UK's online trading platform IG Group shares pushed the main index up, due to its shares surge by 8.40 percent after better-than-expected trading activity last month. Meantime clothes retailer Next showed a 3.34 percent drop in shares after disappointing results for first weeks of the autumn.
Steel shares slipped with ArcelorMittal (-3.40), Salzgitter (-0.17), SSAB (-2.10) and Outokumpu (-0.95) tumbling after U.S. Steel's (-3.94) weak current-quarter earnings estimates.