European stocks on Wednesday were in the red zone, the leader of the decline was the regional banking sector.
The pan-European index STOXX 600 fell by 0.47 percent to 374.59 at 13.28 GMT, being under pressure from the Italian FTSE MIB.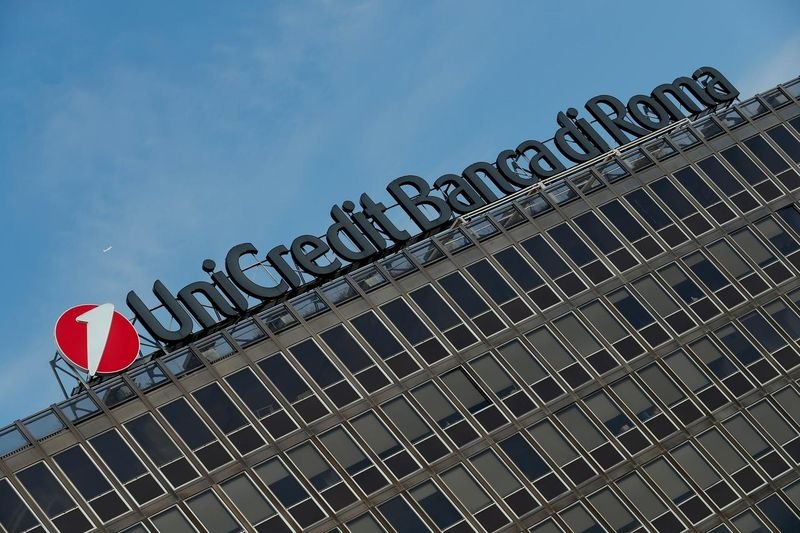 Italy's Deputy Prime Minister Matteo Salvini comments on Tuesday raised concerns about the country's high costs and shook the Italian banks. Italy's banking sector weakened by 1.55 percent.
The modest Western Europe's financial institutions reports lowered the regional banking sector by 0.61 percent.
Raiffeisen Bank International and the Dutch bank ABN Amro did not meet expectations of profit. The shares of first one dropped by 5.17 percent, while the second one's shares value were at a 0.75 percent rise.
The net profit of the Credit Agricole for the first quarter slipped after the growth in the profitability of some units declined. The French bank's shares went down by 4,27 percent at 13.43 GMT.
French CAC 40 lost 0.66 percent, amounting to 5,305.92. Stmicroelectronics (+6.00), Engie (+2.61), Airbus (+2.55), Kering (+2.46), Atos (+2.80) tried to maintain the index, but the losses were stronger - Renault (- 6.44), Valeo (-2.98), Veolia (-3.70), ArcelorMittal (-3.62).
Shares of the British bank CYBG Plc rose by almost 4 percent after the publication of profits in the first half. The British FTSE 100 index hold the line at 0.07 percent increase to 7,246.80. The main UK's index was also supported by shares rise of such companies as: AstraZeneca (+2.26), Rio Tinto (+2.38), Compass Group (+3.12), Experian (+2.39) and others.
The DAX sank by 0.81 percent, and traded near 11,905.59 points. The following companies, whose shares eased on Wednesday: Thyssenkrupp (-11.75), Merck (-5.98), E.ON (-5.42), Henkel (-2.83), BMW (-2.10), Volkswagen (-2.85) could affect the Germany's main index.
Spain's IBEX 35 decreased by 0.45 percent, to 9,085.40, while the loss-leader for Wednesday was the Italian FTSE MIB, tumbling by 1.42 percent. to 20,588.89 with drops in shares value of such companies as: UBI Banca (-3.84), Mediobanca (-2.54), Telecom Italia (-2.10), Unicredit (-3.97), Intesa Sanpaolo (-2.05) and some minor movements.