European stock markets on Monday opened with a slight increase after the shares of Deutsche Bank and HSBC buoyed the banking sector. The airline sector restrained the growth of European indices due to Lufthansa weak profit warning.
German financial conglomerate Deutsche Bank's capitalization increased by 2.16 percent after the Financial Times reported that the lender plans to create a "bad bank" that will place or sell assets worth up to 50 billion euros.
Asia-oriented Standard Chartered and HSBC also increased their shares value by about 1 percent, tracking Asian markets growth.
The pan-European index STOXX 600 was near the level of the previous close at 378.36, being up by 0.12 percent.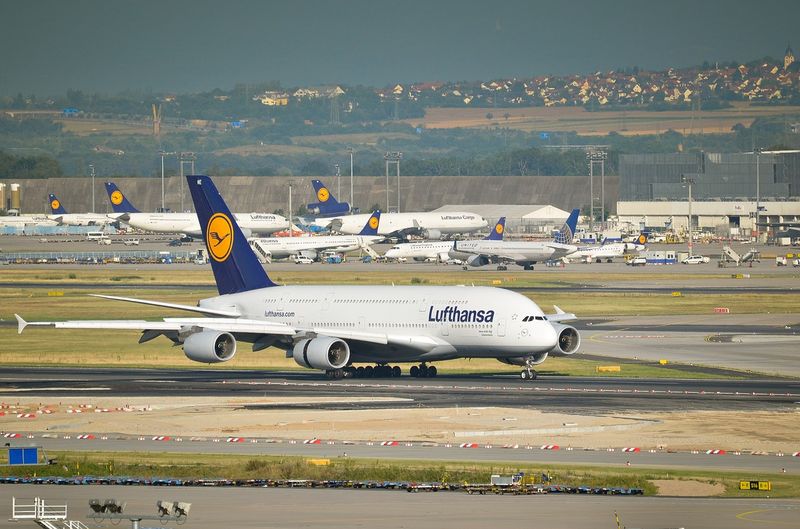 Photo: Pixabay
Lufthansa's shares collapsed by 11.59 percent, being the loss-leader of STOXX 600. The group lowered its profit forecast for 2019, with the reference of hard competition from cheap Europe's rivals.
International Consolidated Airlines securities slipped by 4.06 percent, shares of budget airlines EasyJet and Ryanair Holdings fell 5.45 percent and 6,17 percent, respectively.
Banking sector grew by almost 1 percent in anticipation of the Federal Reserve meeting, which begins on Wednesday. Most analysts suggest that interest rate cuts in June amid strong U.S. statistics are unlikely.
German DAX slipped by 0.04 percent, to 12,091;

France CAC 40 was up by 0.19 percent, to 5,377;

Italian FTSE MIB increased by 0.26 percent to 20,665;

UK's FTSE 100 and Spain's IBEX 35 sagged by 0.16 percent and 0.39 percent to 7,334 and 9,158 respectively;
Here there are some more companies, that marked a drop in shares value on Monday: Indra Sistemas (-6.49), Repsol (-4.09), Ds Smith (-4.86), Recordati (-3.08), IAG (-2.76).