U.S. President Donald Trump intervened in the political crisis in Britain on Tuesday by calling Boris Johnson, who is a supporter of Brexit with any scenario and at the same time a favorite in the race for the post of prime minister after Theresa May's resignation.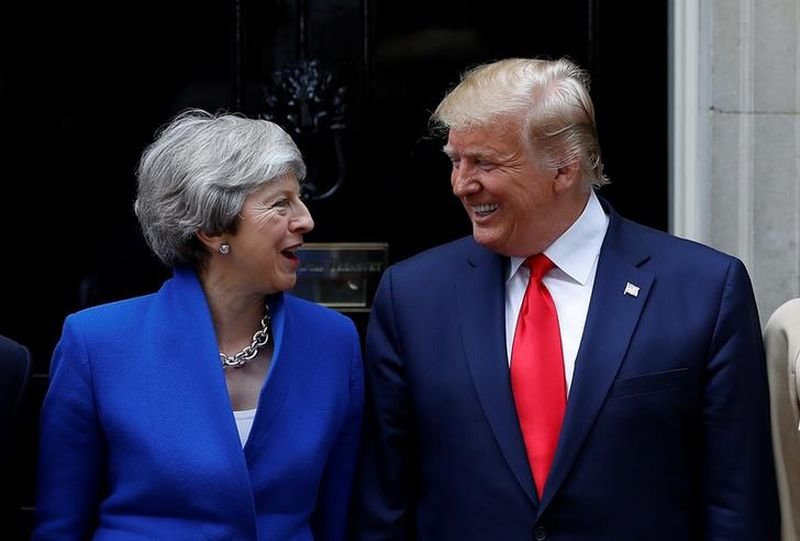 Even before the landing of the U.S. President's aircraft in the UK, Donald Trump had already shown support for Brexit leaders Boris Johnson and Nigel Farage by phone. Moreover, the head of the United States called on the future Prime Minister of the United Kingdom to put a ban on Huawei technologies for the sake of the country's security.
Boris Johnson responded to Trump's invitation to meet tete-a-tete with a refusal due to vigorous activity related to the new prime minister election. The U.S. president said he hoped to catch up with Johnson in the new post.
Trump's meeting in London is very important for both countries, because if the UK leaves the EU on October 31, the country will become more dependent on the United States, as the relationship with the 27 EU members will be lost.
As it was reported, on Tuesday, protests from opponents of the Trump administration followed, and the inflatable baby Trump was also re-raised in a diaper. But the number of protesters was slightly lower compared to the scale of the past year.