Retailers in the United Kingdom are cashing in on the ongoing advance of England in the World Cup and the pleasant weather spurring beer and barbecue sales, although store chains are facing profound difficulties.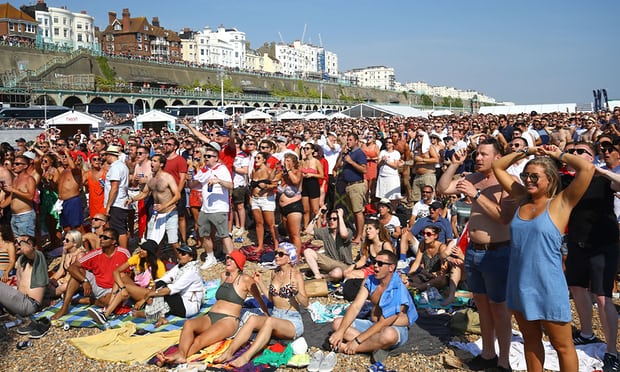 Photo: Gareth Fuller/PA
Overall retail trade sales added 2.3% in the whole country in June, higher than the average pace of growth in consumer expenditures and more than rise of 2% In June 2017.
An uptick in sales is especially evident in grocery, mostly due to sold beverages in the last week of the month as the weather was torrid and England made it to the playoff stage in the championship.