BYD reported recently about its 204 percent increase in first-half earnings, as new energy vehicle branch in China continues to grow.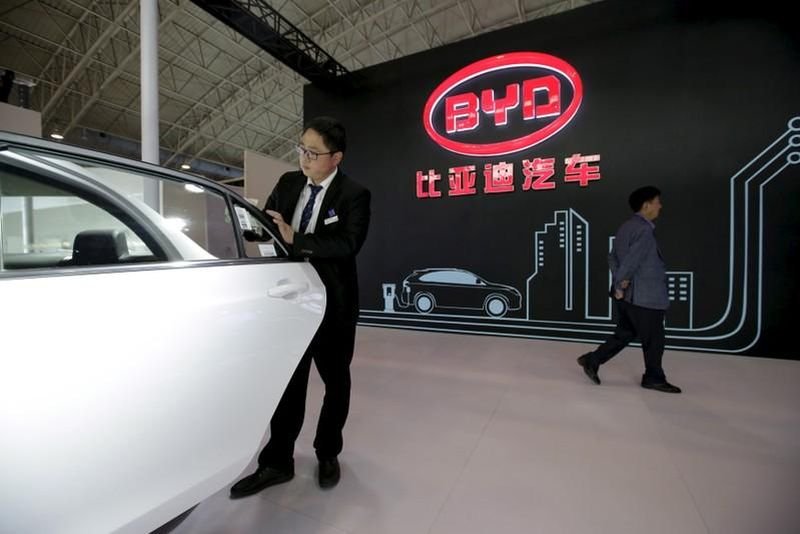 Photo: Reuters
BYD is situated in Shenzhen and is maintained by Warren Buffett, the well-known U.S.investor. Company includes car manufacturing of the following vehicles: full-electric and plug-in hybrid cars. Being a part of rapidly developing sector in China, namely of energy vehicle sector, BYD reported about a 1.45 billion yuan profit or in the dollar price level - 205.29 million, although it was only a 479.10 million yuan gain in the previous year.
There were sold about 145.653 BYD's energy vehicles for the first 6 months of 2019, growing up by near 95 percent on the annual basis. The company sold out 82,419 vehicles on gasoline, though it was a 45 percent decline on year-on-year basis.
China's BYD earnings grew by 15 percent from 54.15 billion yuan in 2018 to to 62.18 billion yuan in 2019.
BYD energy vehicles include such models as the Song lineup and the Qin plug-in hybrid serie, aimed to shift its new model range to only electric-powered ones with plans to develop battery electric range together with Toyota.
The total amount of new energy vehicles in China increased by 50 percent from January to June at annual rate, whereas the sales in July dropped by 4.7 percent citing as aftereffect of China's subsidies for this vehicles cut , beginning with July namely.
China's AAM forecasted a decline in NEV sales in 2019 from 1.6 million towards 1.5 million.