Home prices in Canada declined in October for the first time for half of a year but still the positive development was maintained, according to the latest economic report, released on Tuesday.
The Teranet-National Bank Composite House Price Index, tracking changes for single-family secondary housing dipped by 0.1 percent in October at monthly rate, marking the first drop for the last 6 months.
Six of the 11 urban areas in the higher-mentioned index showed lowering, with Edmonton, the Alberta's capital, as the loss-leader with a 1 percent drop. The same fate, but only a 0.2 percent decline showed also Canada's most best-known city, Toronto, which registered a negative result for the first time since March.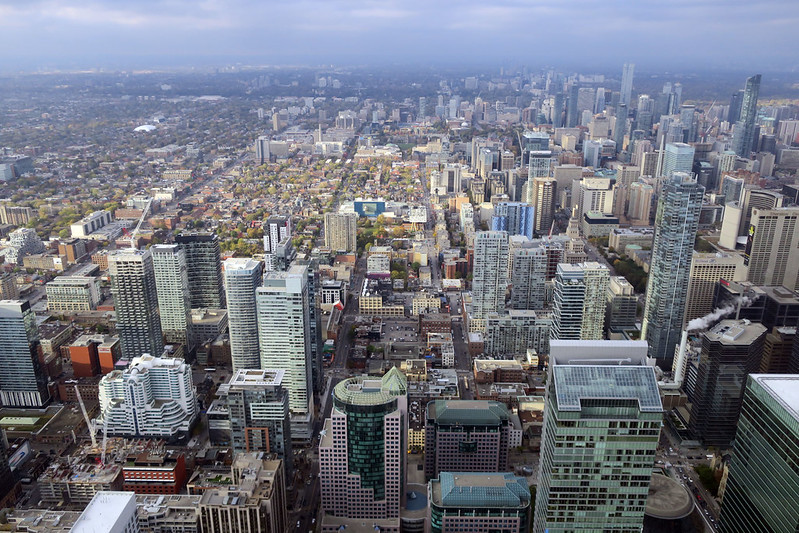 Photo: Flickr
Meantime there was also registered a city, that posted a 0.2 percent growth in more than 1 year - Vancouver and its 0.2 percent rise.
Sales results in the west coast city's once red-hot housing market has been on the mend since August.
The composite index increased by 1 percent in October at annual rate.
Meanwhile, beside home prices index, there was posted reading regarding manufacturing activity in Canada, which showed a 0.2 percent decrease in September, but still less dipped, that analytics expected (-0.5 percent), though it was a 0.8 percent rise the previous month.
Canadian dollar was weaker against U.S. counterpart by 0.04 percent, at 1.3212 at 14.21 GMT. The Loonie eased also against the euro, being down by 0.11 percent, at 1.4639.
Markets will eye now the Bank of Canada Senior Deputy Governor Carolyn Wilkin's speech, that is due to be posted by central bank at 18.00 GMT. The official's remarks would be referred to the safeguarding the Canadian financial system.