The Loonie went down against its U.S. counterpart on Wednesday, having erased some recent gains from the previous session.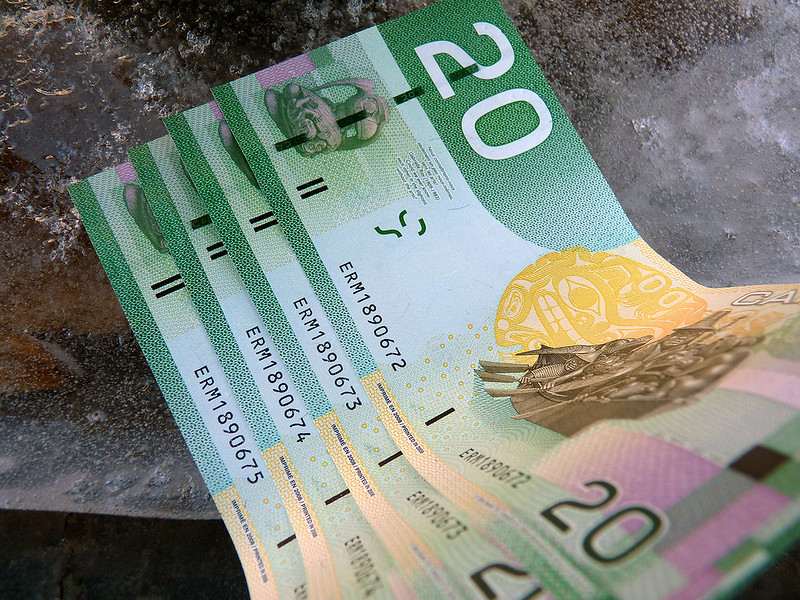 Photo: Flickr
Recent data showed that the number of housing starts decreased less than expected still proving the negative impact of virus spread.
According to the National Housing Agency report, in March, Canadian home sales descended by 7.3 percent on monthly basis. The volume of building permits in March dropped by 23.2 percent at annual rate, following the preliminary Statistics Canada reading.
The Canadian stocks extend gain for the3rd session in a row. The Loonie, meantime dollar depreciates versus the U.S. rival by 0.38 percent, to 1,4059 at 1503 GMT, despite the fact during the prior session the Loonie reached its 11-day high, trading at 1.3941 on Tuesday.
Prime Minister of Canada said Tuesday that nation will do its best to prompt the U.S. not to halt the export of medicines to combat coronavirus.
Oil, one of Canada's main export commodities, received support from market participants' hopes that a meeting between OPEC+ and its allies scheduled on Thursday would reduce production to support prices that fell due to the pandemic. U.S. WTI oil prices surged by 3.64 percent, to 24,50 per barrel at 15089 GMT, whereas Brent benchmark stayed unchanged at around $31,92 per barrel, being up by 0.35 percent on Wednesday.
The yield on Canada's 10-year government bonds remained virtually unchanged at 0.819 percent.
Markets will be focused now on a labor report, which is due on Friday.
Source: Reuters, Tradingeconomics